US footwear company BOGS is gracing the feet of thousands worldwide thanks to a number of sizeable donations it has been making to worthwhile causes.  No boot is wasted in the brand's aim to put out-of-date and sample product to good use.  Single boots, discontinued patterns, clashing left and right colours: when the option is barefoot, all donations are welcome.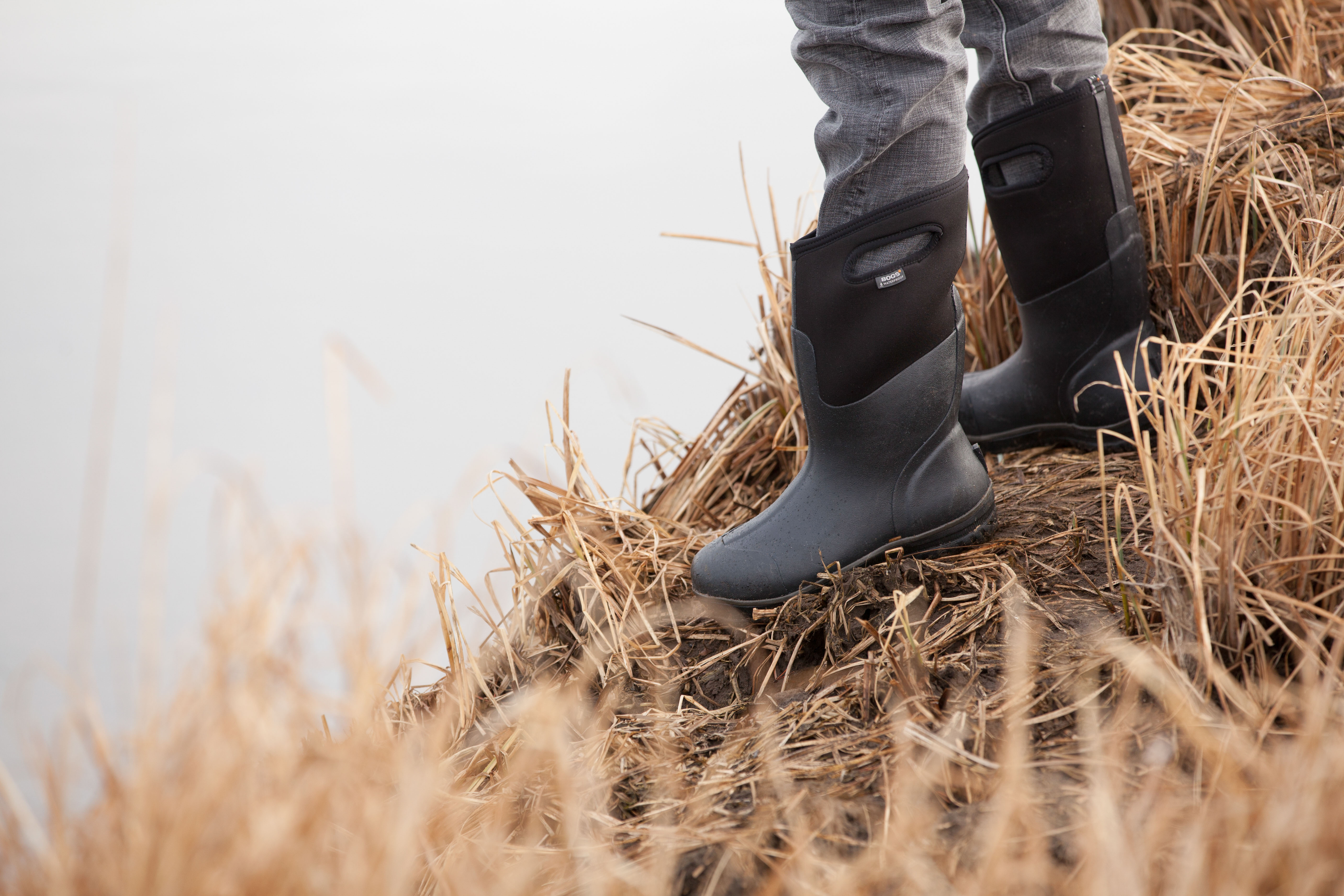 Shoe Aid, a charity that provides tens of thousands of shoes for people in need have already repurposed 750 BOGS boots, shipping them to Ghana to help those desperate to build homes in their villages.  "No boot is wasted;" says Charity founder, Lee Todd who told us; "…all single boots are supplied to amputees who have lost a leg for one reason or the other."  They will also match up two different colours of single boots: if they're both size 8 and you have a right and a left then they are useful.  The recipients don't care if the print on the sole is different or the boots don't match, they're just grateful to have something to protect their feet.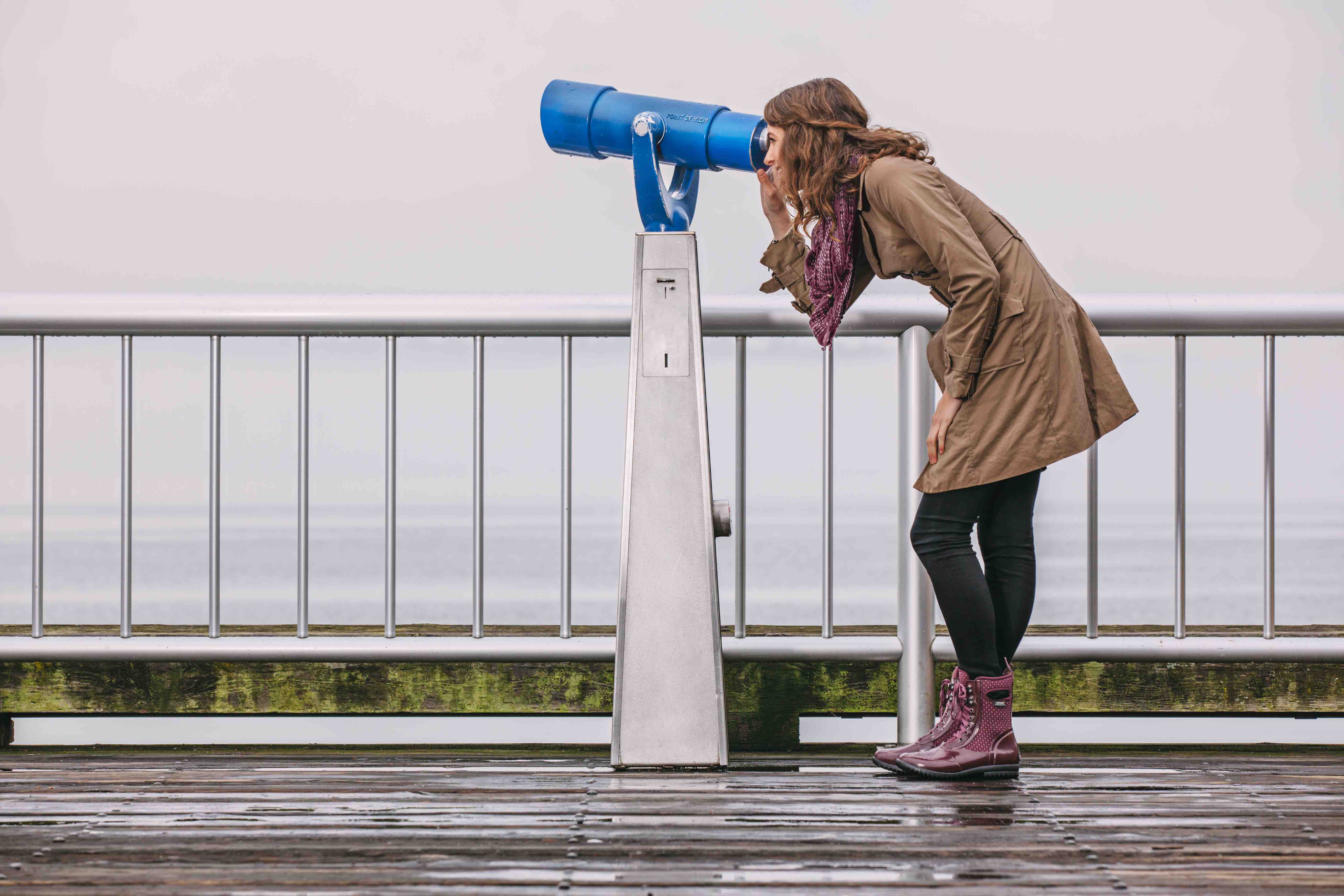 Closer to home, BOGS has kitted out the Search and Rescue Dogs Association volunteers.  Long days training in the cold and wet can leave feet numb so the donation of wellies with top notch insulation properties are welcomed with open arms.  (And welcomed with open paws if this picture is anything to go by).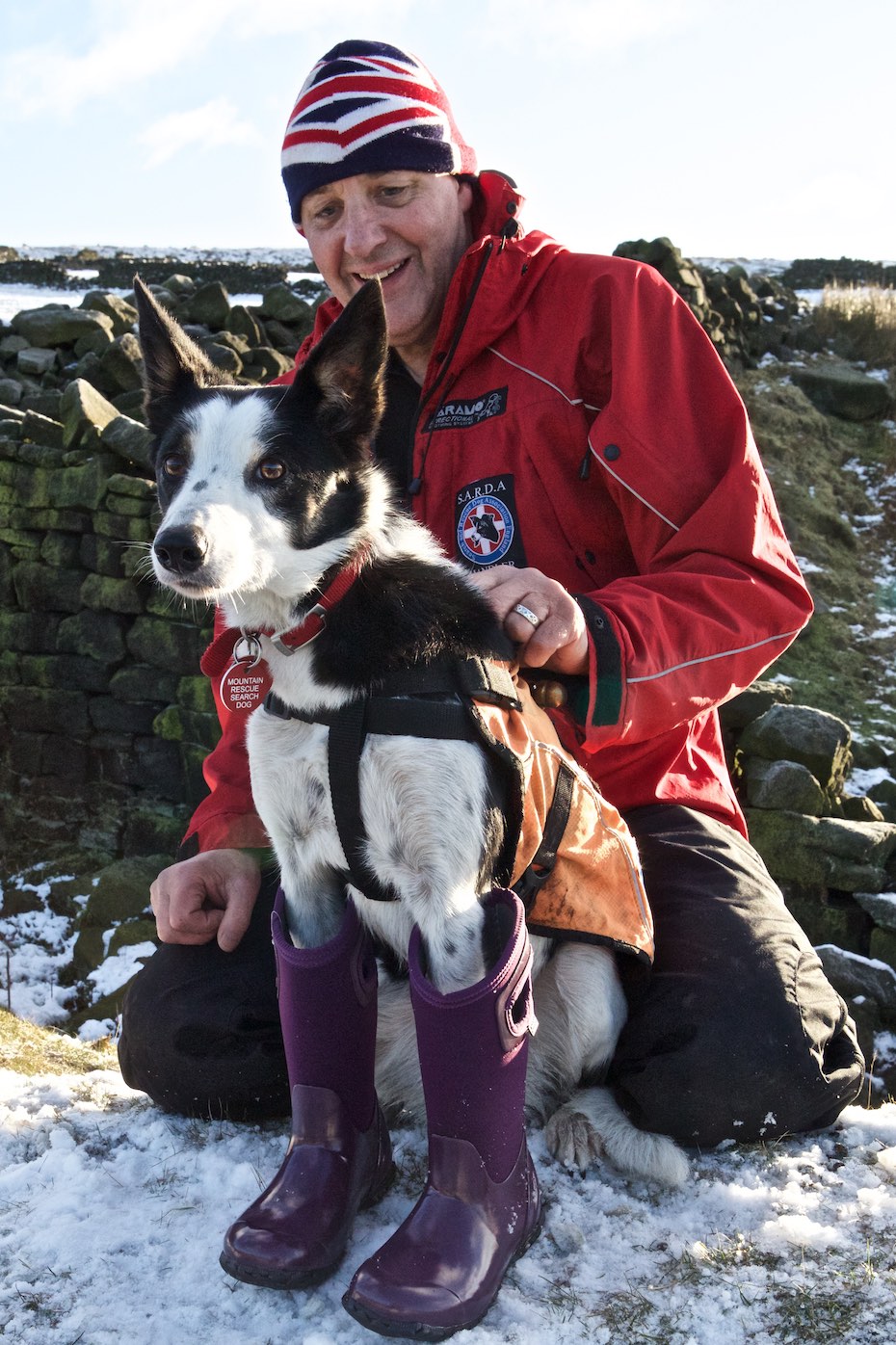 Perhaps it's also the pat on the back that the donation of BOGS boots gives the volunteers who dedicate their own time to helping charities.  With over 800 pairs donated to Support Adoption for Pets – the Pets At Home Charity – they're a welcome reward for volunteers who need decent footwear to help them do their work.
BOGS donated over 2000 pairs of boots to worthwhile charities in 2016.  It will continue this commitment into 2017.

Visit BOGS Wellies at Blackleaf.