Camping provides an opportunity to get outside and stay close to nature from the moment you wake up to the time you curl up into your sleeping bag at night. It's proven to reduce stress levels, whilst improving physical health and creating the perfect weekend away. We spend most of our days in front of screens, so an escape to nature sounds like the perfect retreat. However, 97% of campers actually take technology with them, so we've created the low-down on 5 of our favourite tech pieces for 2018.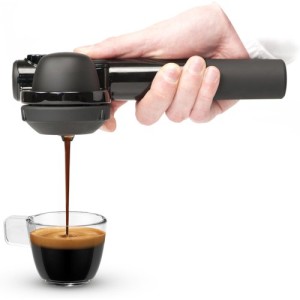 For caffeine lovers everywhere, camping can get in the way of our fix. Handpresso have created unique tech to solve our problems with machines that enable us to drink an Italian espresso wherever we are. The Handpresso pump quenches our thirst, enabling us to have a delicious ground coffee espresso anywhere an outdoor lifestyle could take you; from the campsite to the mountain peak.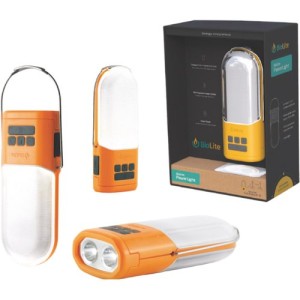 This unique lantern serves 2 different purposes, both essential for camping. Use this bright 250 lumen torch for finding your way around the campsite in the dark, or use the 200 lumen compact camping lantern in your tent or outside to light the way. With a handy hook enabling it to be hung up in your tent, it gives off the perfect warm light for cosy camping. However, unique features don't stop there; it can even be used as a power bank to charge up to 3 smartphones.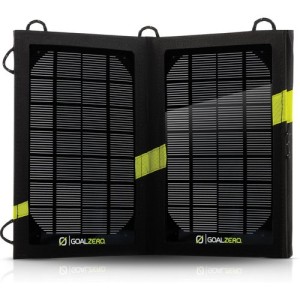 Weather-resistant, ultra lightweight, and extremely portable and compact; Goal Zero's range of solar panels are ideal for camping trips. Charge up your smartphone, GPS or anything else USB powered directly from the sun with the portable power pack, or store power for when the sun is down.
Biolite Powerlight Mini Lantern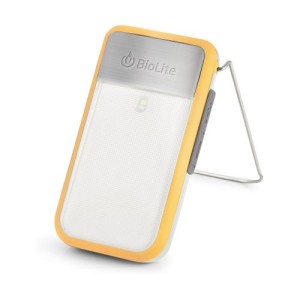 This ultraslim lantern is perfect for on-the-go camping trips. Stand it up in the tent, pop it in your pocket for a dim light, use it as a headlamp, lantern or bike light; this mini lantern is versatile enough for it all. The stand/clip can also be used to hang the lantern and use a variety of different lighting styles from bright light to flashing red. If your phone battery is looking a little low, you can even use this lantern as a charger.
Goal Zero Rock Out V2 Speakers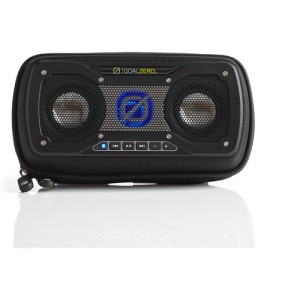 Take your music to the great outdoors with Goal Zero's speaker range. The waterproof outer shell makes this suitable for any weather, and a fabric-lined pocket to the rear keeps your gear safe in a downpour or organised during travel. What's even neater is that you never need to plug your speakers in; a solar panel ensures your music will play all day, with a lithium battery the continues amplifying songs for 10 hours on a single charge.