The Lake District in England is undoubtedly one of the most dramatic locations in the country in terms of scenery and is home to a diverse landscape of fells, forests and of course lakes. We've explored three adventures in The Lakes that offer up a challenge to anyone wanting an outdoors lifestyle adventure.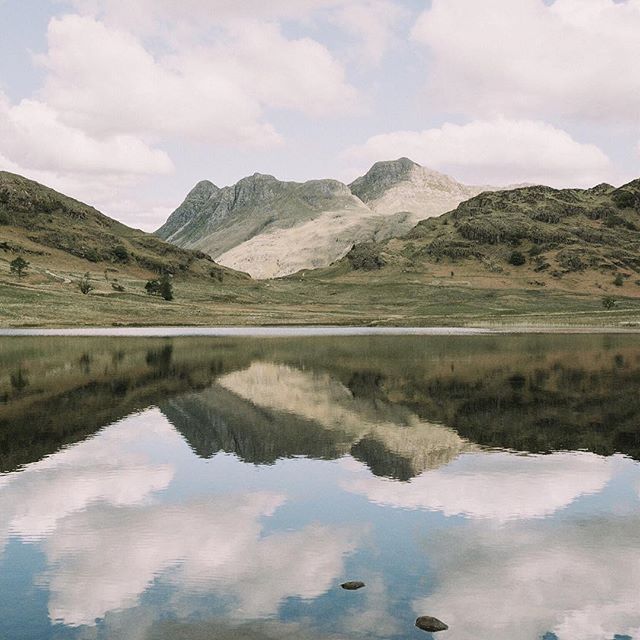 Photography by Harry Bowden – @h._b._
The Lakes themselves are home to around 885 square miles of National Park that encompasses a number of towns and villages located throughout the mountainous area.  Amongst the numerous lakes is not only the largest in England; Windermere but the deepest also; Wastwater.  Scafell Pike; the highest peak in the county is also in the Lake District so there are plenty of challenges to take part in and heights to conquer.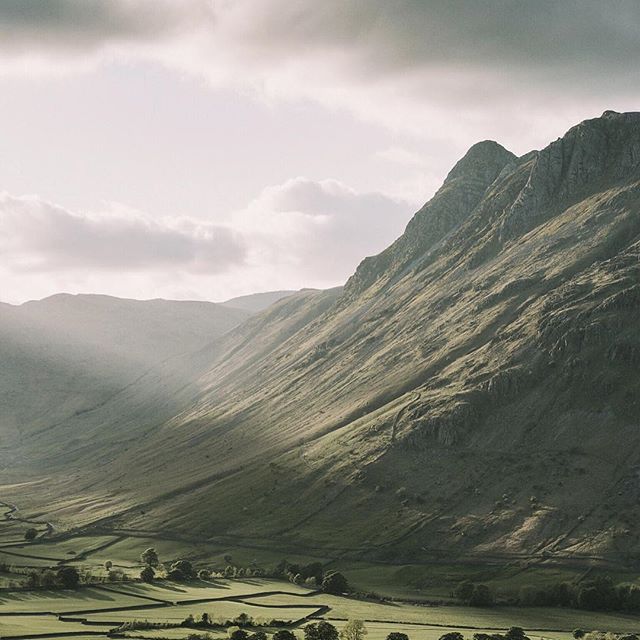 Photography by Harry Bowden – @h._b._
In the Blackleaf Community we not only love to explore what the outdoors has to discover, but share those experiences as well, so if you find yourself in the Lakes looking for a challenge here are our three favourite adventures:
Fell Walking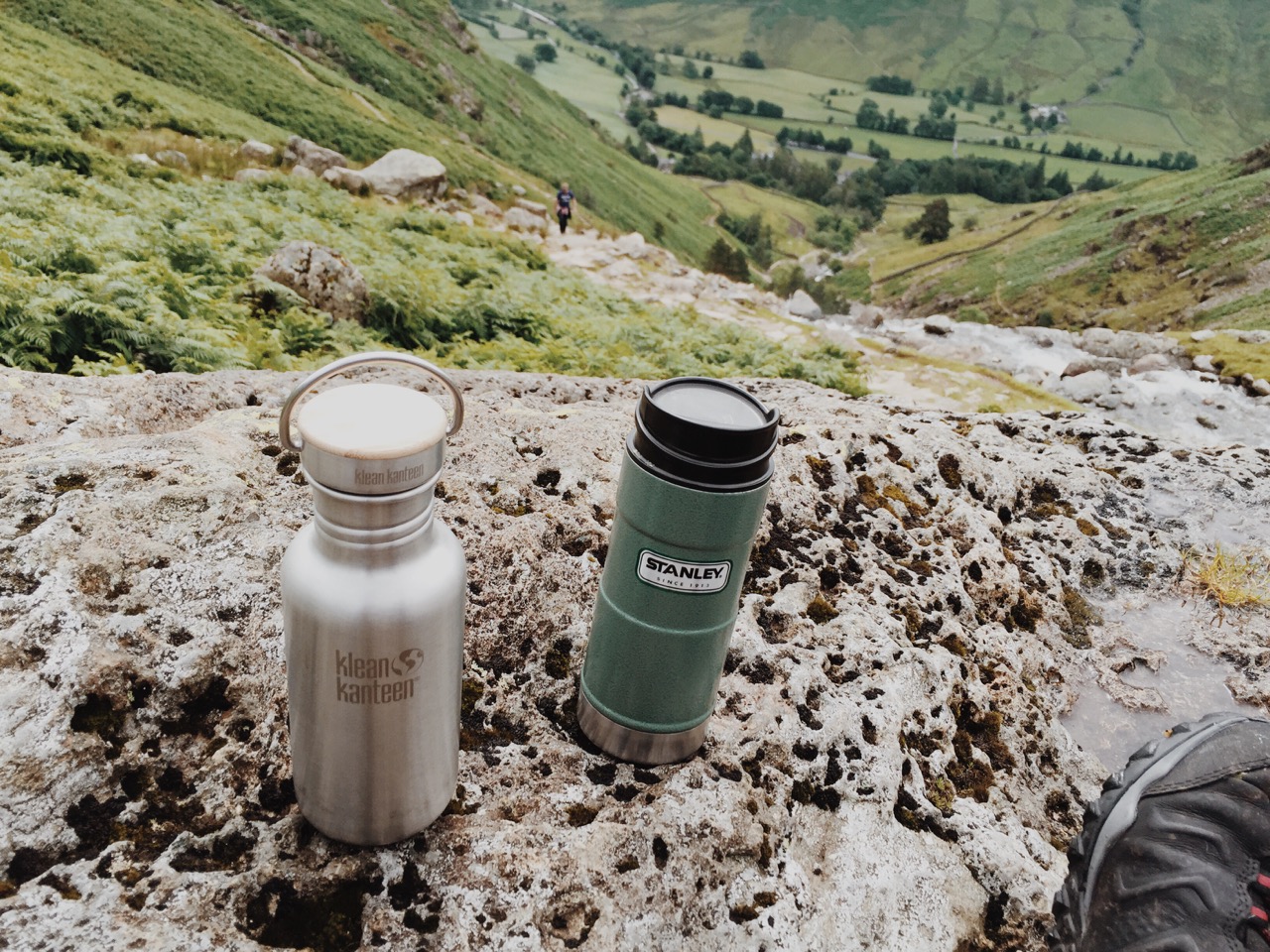 You can really test yourself with the hills and mountains in the Lake District.  Depending on your ability level there are flatter walks aplenty but the various fells range in different heights as well with all offering stunning views at their summits not to be missed and quite a walking challenge as well.  Many of the fells average over 700 metres high so they are best climbed if you have previous experience in fell walking.  Always check the weather forecast first as if the temperature at any summit is expected to be low you'll need to pack extra layers and items like a hat and gloves as it can get cold, quickly.  Pack light, only carry what you need like plenty of water and high-energy foods and always ensure you pace yourself.  Stop if you need to and only continue when ready, and you may as well enjoy the surroundings when you do pause.
Kayaking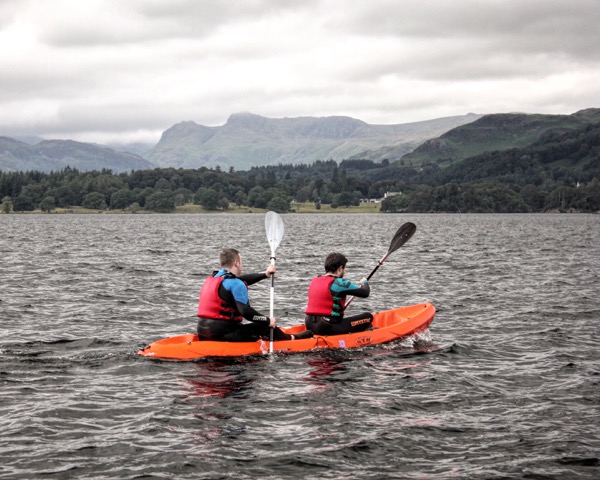 Any trip to the Lake District wouldn't be complete without spending some time on the water, though which specific lake(s)chosen is up to you, we would recommend visiting Lake Windermere at least.  Kayaking is a great way to experience the lakes as you can hire the gear needed to go out on the water solo, or as a group and move at your own speed for an hour or two while taking in the surrounding scenery.  It is worth noting you will need plenty of upper body strength to keep rowing, but if you've never been before the boat hire companies will show you the ropes to get you going.
Canyoning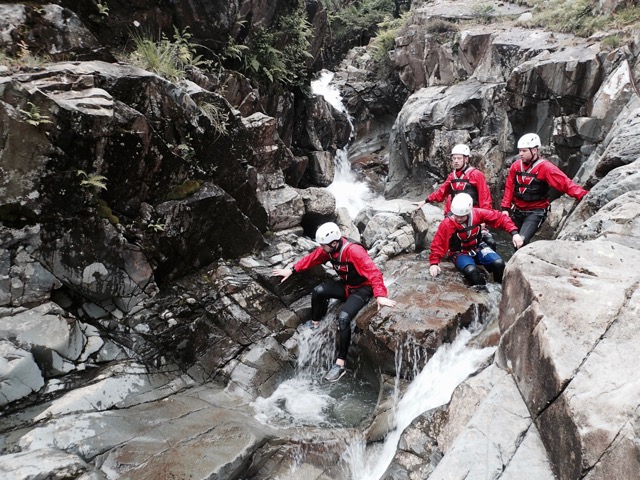 Photography by Lakeland Ascents
For those that love a bit of an adrenaline rush, canyoning is one outdoor activity that must be experienced.  Canyoning requires technical descents, jumps, swimming and scrambling down a canyon that typically can feature flowing water and waterfalls.  There are various places that you do canyoning in the Lake District to suit different ability levels and even ages. In Coniston, Church Beck is a challenging series of waterfalls  to rappel down and high jumps into water, the tallest of which is approximately 25 feet.  Canyoning is not for the feint of heart, but after the first descent and jump you can begin to really enjoy the experience and take in the incredible surroundings.  It is essential to canyoning with an experienced company in the sport and area to ensure you're in complete safety.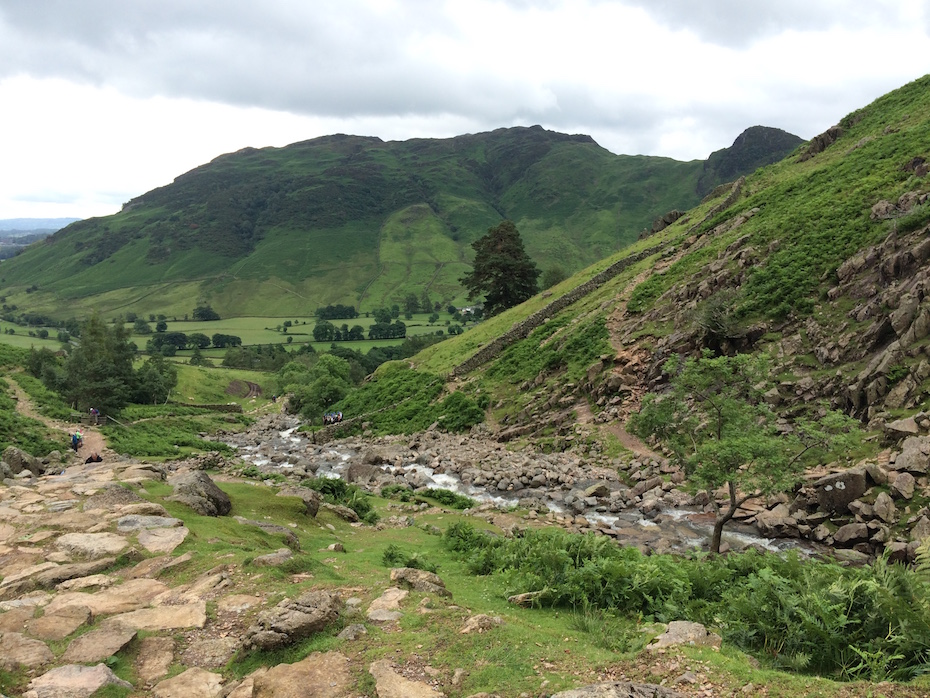 Photography by Ad Berryman – @berrowitz
Enjoy the outdoors lifestyle with our Three Adventures in The Lakes and visit Blackleaf for all the styles of premium quality gear you need.