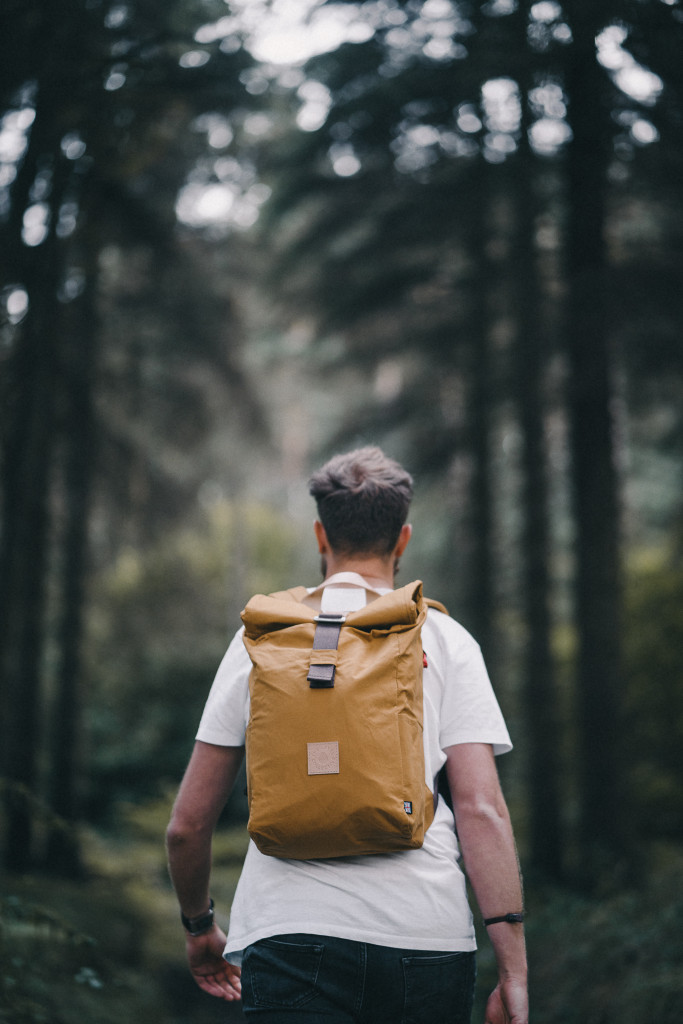 1. We love the look of the Winnats Roll Top Backpack, can you explain the inspiration behind the design?
Sure, it came about through my own frustrations with most outdoor backpacks that were available. I wanted to create a backpack which performed like an outdoor pack, but didn't look like your typical outdoor pack.
My goal was to create something really design-led and beautiful that you'd want to wear every day around the city – but also for it to be practical and perform excellently for adventures in the wild. So I've made sure that it has features such as highly waterproof fabric, water bottle pouches and a stash pocket for valuables.
I've tried to keep the design super minimalist and focus on the essentials rather than having endless pockets, toggles and buckles everywhere. I've opted for quite boxy shaping, which I think compliments the simple roll top style closure and the manual loop and G-buckle fastening. People have said that it feels quite retro and Scandinavian, which is consistent with other pieces from our apparel collection.
The colour palette was also really important for me and I decided to stay with an earthy feel and natural colours such as mustard, forest, navy and black rather than brash primary colours. I think this makes the packs look smarter for wearing around the city too.
Rather than widely used plasticky materials, I opted for natural fabrics which look and feel amazing but also age really well. The waxed cotton outer shell and veg tan leather details naturally patina and gain character through use which means that they'll vintage really well over time whilst still performing well. This just doesn't happen with plastic fabrics.
At some point, I can remember reading  "the details aren't just the details, they are it" and this has really influenced my design thinking and so I wanted to do something special with the main 'touch points' of the bag. I've used extra thick British leather for the top grab handle, and buckle loops on the straps and front of the pack – which look and feel amazing, but are super durable too. Rather than buying standard 'off the shelf buckles', I thought it would be fun to design my own and have them laser cut and polished right here in my adopted hometown of Sheffield.
If I had to describe the design style in three words they'd be; earthy, minimalist and artisan.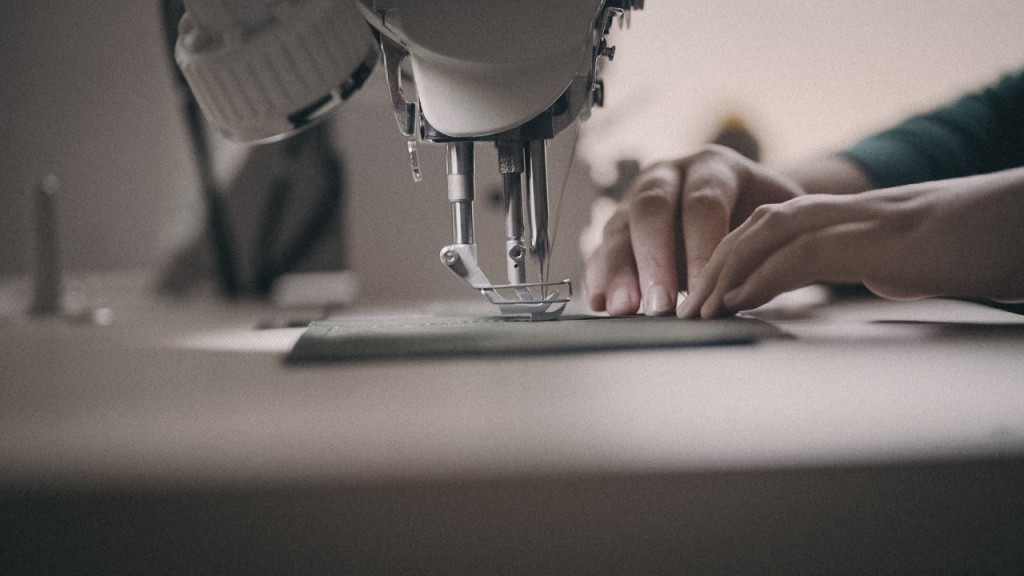 2. From the initial idea to holding the very first prototype in your hands creating any new product can be a lengthy process, how long did it take for the Winnats Roll Top Backpack to come together?
The idea of designing a backpack has been brewing for well over 2 years now and, like most things in our apparel collection, began life as a series of terrible scrawling in my sketch book – which I just kept revisiting and refining as a side project.
Then I began researching different materials suppliers and received endless samples for the outer shell, webbing, buckles and detailing. I gradually began to build up a picture of the different ingredients that I wanted to use and how they could work together.
Meanwhile I had started prototyping, for which I literally just used some off cuts of fabric and an office stapler, which sounds quite primitive but was brilliant way to 'rapid prototype' ideas.
When I was prototyping the various closure options; zips, pull cords, lids, etc, the style I much preferred was the roll top. At the risk of sounding horribly pretentious, there was a nice kind of 'ritual' to folding over the fabric and looping the stainless steel buckle through the leather. It feels more manual and methodical than just pulling a zip across.
Needless to say, the design changed a lot over time and I've learned so much in the process. There has been quite a lot of frustrating days and weeks where I didn't seem to make any progress, and times when I just thought it would never happen.
So it's taken a lot of perseverance, but I'm really pleased to have got the product launched – with the help of all the wonderful folk who backed me on Kickstarter! – and i can say hand-on-heart that I haven't compromised on anything and I'm really proud with the final product. It's been a real labour of love, but it's been worth it.
I'm now excited to see the different adventures around the world that people take their Winnats Roll Top backpack on.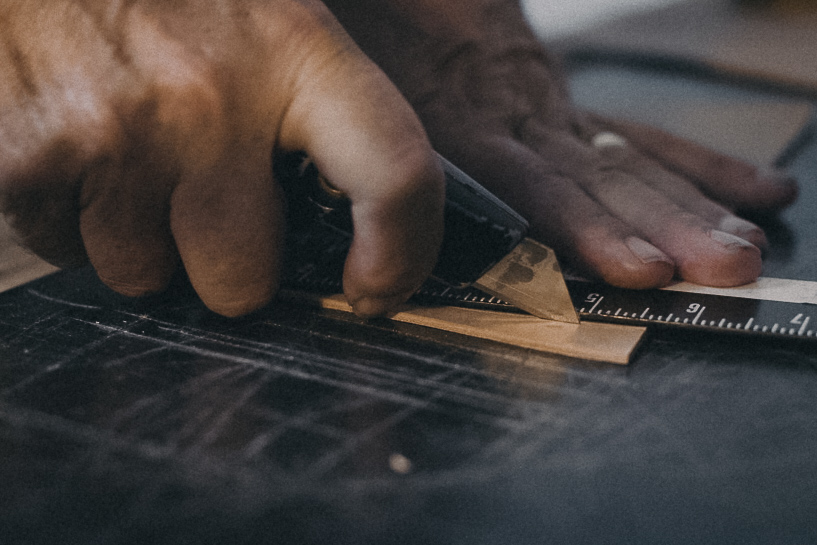 3. The outdoor inspired look of the backpack ticks all of our style boxes, can you tell us what else about this backpack is unique?
I think our colour palette and combination of waxed cotton, British leather and stainless steel give the Winnats Roll Top a very earthy and natural feel that contrasts with many glossy and plasticky packs out there.
The fact that they are hand crafted in small batches right here in the North of England rather than in huge production runs overseas makes our backpacks pretty unique. The UK has a rich manufacturing heritage – the Union Jack being a symbol of quality and excellence – so this is something that I want to do my bit to revive. It has a significant impact on my costs and profits, but I've been encouraged to see a growing number of people who really care about where and how their products are made.
This principle is woven right through The Level Collective brand – it's about making sure that things are fair or 'level' for everyone involved in making our products, and where possible; supporting local makers. For example, all of our T-shirt and tops are hand screen printed here in Sheffield too, using water-based eco inks.
It's also great seeing a growing movement of people shopping with independent companies too, rather than the same predictable global brands that everyone else is wearing.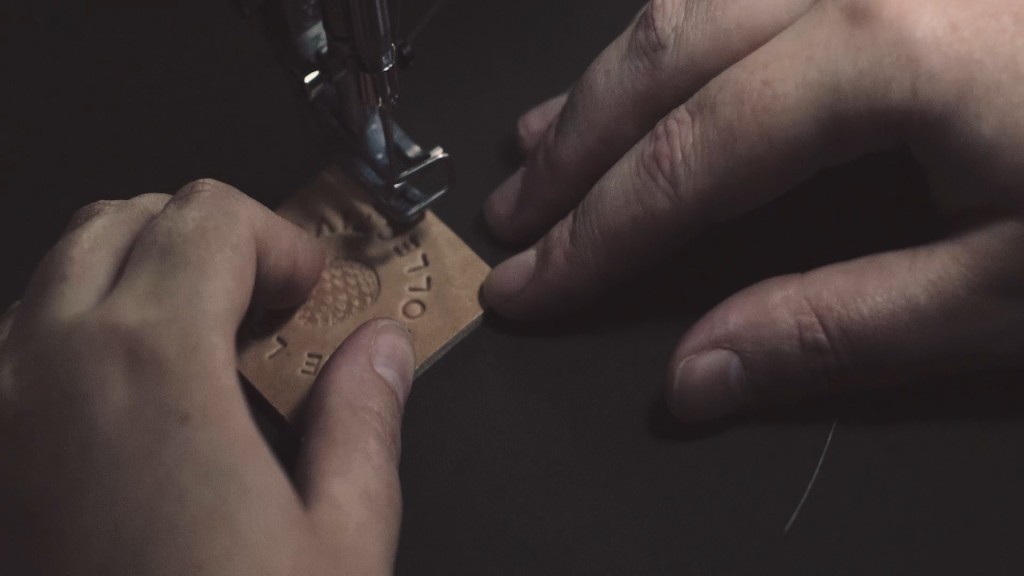 4. A lot has changed since our last interview and if the Winnats is anything to go by there are more exciting things to come, are there any details of future plans that you can share with us?
Indeed it's been a crazy last few months! We also recently launched our Sheffield-made Pocket Knife which seems to have gone down pretty well.
We're always working on new ideas and have some cool collaborations in the pipeline. Because the Winnats Roll Top has had such a positive launch, we're looking to extend our luggage collection of beautifully adventurous packs, but I can't say too much just yet!