A few weeks ago saw MGP professional team rider Terry Price issue a challenge on their website to see if any riders out there whether they are pros or amateurs could beat his incredible record set for the furthest distance covered on a scooter without pushing at all, of course Terry used the new MGP XT Scooter but here at Blackleaf.com we have many MADD Gear Pro Scooters for you to choose from to see just how far you can go.
If you're not familiar with MGP or just new to the ride on and urban sports scene you'll find that the Aussie brand has an extensive collection of kids scooters and stunt scooters with a range of scooter parts and apparel aimed at giving riders the best performance and support with unique style at the most affordable prices so everyone can enjoy carving the streets with a ride on scooter.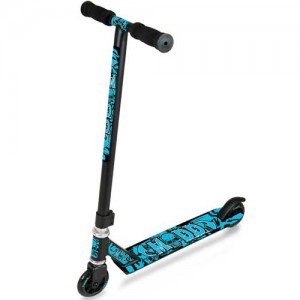 The fantastic MGP Scooters range covers everyone from kids who want their very first push scooter to adult pros wanting a stunt scooter that will help them push their skills to the limit.  If you are a beginner then the MADD BP1 Pro Scooter is a great place to start as they feature all the stable elements you need from a single piece deck, to brakes and are durable enough to last you through your formative time learning basic moves and tricks.  For the more experienced then the MADD VX2 She Devil Scooters are certainly ideal with all the great features of the standard MGP Scooters but with a wider deck, better grip and brake system with an overall more durable construction allowing you to perform exactly how you need to.
However you decide to take your own downhill challenge you can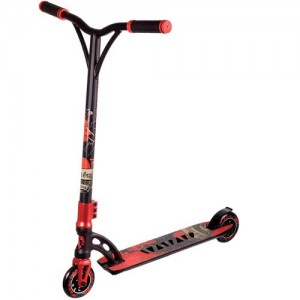 be certain that MGP Scooters are the best choice or if you just want an exceptional performance based scooter that will help you become the rider you want to be.  You can see the latest and bestselling MADD Gear Pro Scooters for sale at Blackleaf.com today.