Sweet treats with Neff Cupcake Beanies
We've all been there, stuck shopping for a gift that you're never going to find, you're never going to be happy with and is never going to make the impact that you want it to. That friend or family member that has everything or no opinion on what they want for Christmas is quite literally a nightmare! This Christmas you don't have to find yourself sat in Starbucks thinking 'loafer slippers are ok for a young person right?' you can get them something that they are going to love thanks to Neff.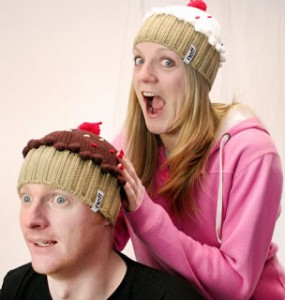 Neff beanies are the brainchild of California native Shaun Neff, and draw inspiration from the surf, skate and snow culture surrounding him. Starting out as a clothing company, Neff eventually decided to switch its focus onto headgear for action sports to avoid conflict in sponsorship deals, and so Neff knit beanies became the essential winter warmers for the extreme sports community.
When Neff decided to focus on making top notch headgear for snowboarders and extreme sports nutters they took it a step further and chucked a sprinkling of madness into the mix. The result – the Neff Cupcake Beanie. Yep, that's right, they took a girl's best friend and put it on her head. But while it might sound like madness, it looks pretty awesome.
The Neff Cupcake Beanies make the most of soft-touch material for a proper cosy knit fit, bright colours and durability. The Neff cake beanies feature a cherry on the top and sprinkles but don't be tempted to eat it unless you fancy picking fibres out of your teeth for the next few weeks.
You only have to look at the Neff range to see how much they love their job, and when you spend your days designing cakes for the head, who wouldn't? The Neff Cupcake beanie is available in two colours, the Chocolate cupcake and the Vanilla cupcake beanie because let's face it, that is one of life's big debates – vanilla or chocolate? Now you can wear your answer on your head. Get yours at Blackleaf.com with free delivery today.