The Festival season is well under way across the globe and whether you're a music lover and are embracing the inevitable mud, rain and crowds to the latest and greatest musicians across a plethora of genres; enjoying open air cinema film festivals at iconic locations, watching flybys at Airshows and many more of the rich cultures on offer at Blackleaf we have a Summer Festival Gear Guide 2015 Special so you can take all the kit you need for practical, stylish comfort.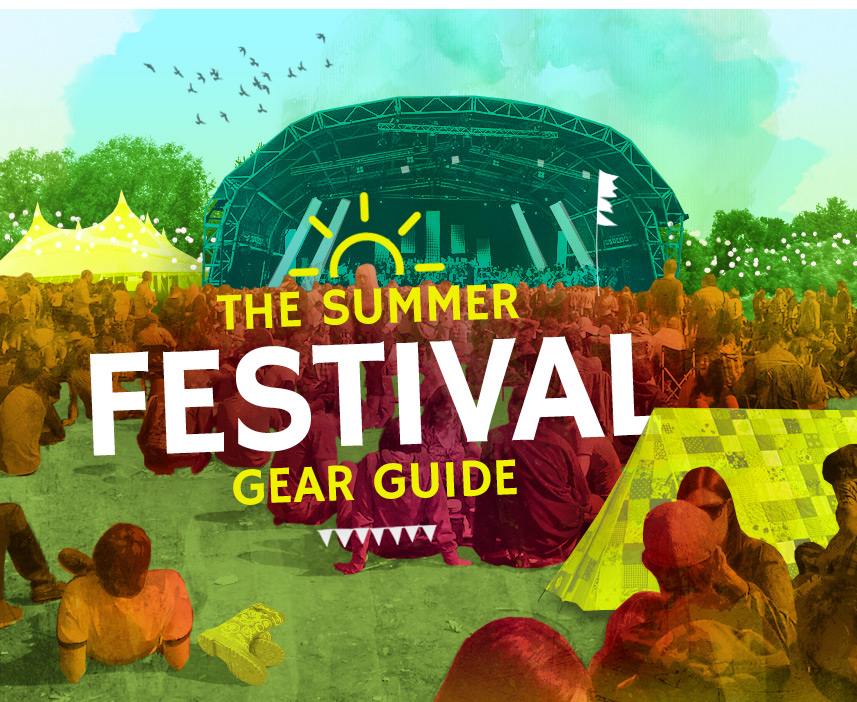 We love discovering premium gear packed with innovation to accompany all aspects of any outdoors lifestyle so have brought together a few essentials we think will make for an enjoyable Festival experience.  To help navigate the way back to your Tent, the unique collection from FieldCandy offers designs and prints on the exteriors that are unmistakable from afar and you can enjoy your camping area with the lightweight and comfy Alite and Helinox Camping Chairs.  You can even warm beverages and cook dinner while charging your phone using a Biolite Camping Stove.
Clothing items like K-Way jackets are designed to keep the wind and rain away from you while being lightweight and breathable, Bogs Wellies collection offers durable, supportive and comfortable footwear to easily tackle muddy fields and all with fashionable designs.  To help keep the sun away from your eyes with a bit of style we have great accessories like the Fjallraven Marlin MT Bucket Hat and the quality Oakley Holbrook Sunglasses that are more than up to the task.
Sleeping comfortably is easy with the warmer weather rated The North Face Aleutian Light 50-10 Sleeping Bag, or alternatively an Original SLPY wearable sleeping bag that you can un-zip to free your legs and arms to explore in during the day and sleep in at night.  To help you organise and carry any essentials our Summer Festival Gear Guide special for this year we recommend the Fjallraven Kanken Classic Backpack for clothing and the Burton Lil Buddy Drinks Cooler for that much needed refreshment.