Spring is almost here and it's time for a wardrobe refresh. Our Blackleaf team can't wait for longer, warmer days where we get to take more time to explore the world out of the 9-5. When new adventures await, outdoor-ready clothes in fresh, bright designs are the perfect accompaniment, so we've chosen some of our favourite pieces from the spring season.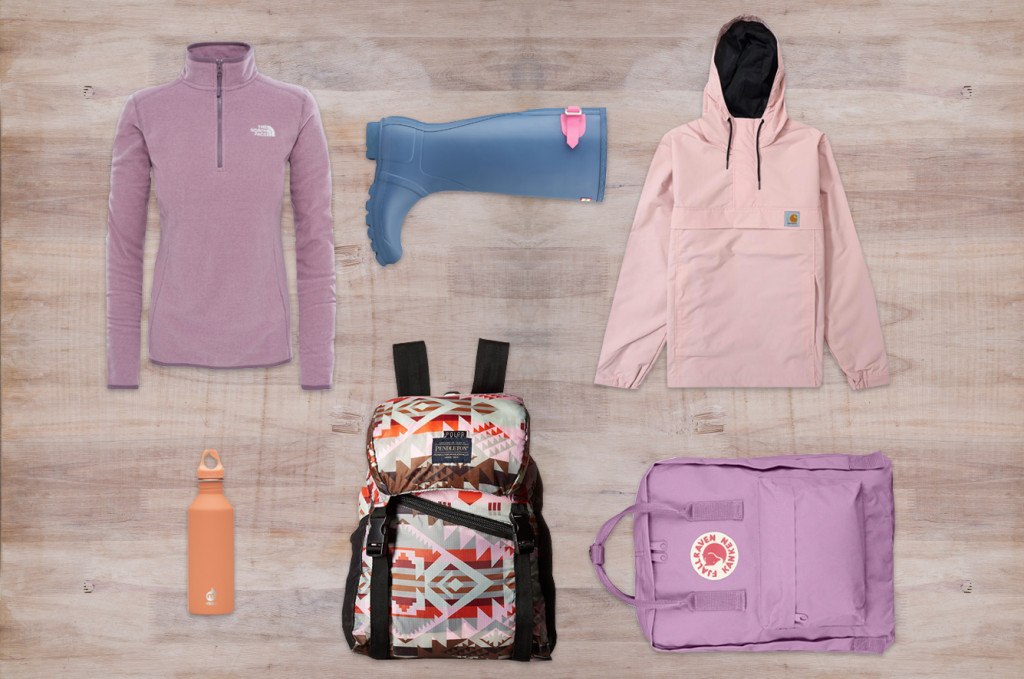 Spring is always the perfect season for pastel colourways, so our team at Blackleaf have handpicked some of the best candy-coloured pieces to put the spring in your step this season. The soft plum The North Face fleece is an ideal choice for unpredictable spring weather where unexpected cold showers may hit, so pop this into your backpack ready for an extra layer. But don't let the spring showers stop you- if you know it's going to rain, head out in Carhartt's waterproof Nimbus pullover. The iconic design combines with the fresh pink colour, giving an edge to an otherwise classic design. If you're looking for a new water bottle, Mizu's range are great for both the environment and injecting a touch of personality into the products- the soft touch peach M8 bottle is perfect for your water out on a spring hike or walk. Wellies are the perfect choice for spring while the showers still rain down, so these multi-coloured Hunters are ideal to brighten up a rainy day. Finally, a sturdy backpack is ideal for storing all of your soft-coloured gear out on a trip, so the classic Kanken in a sugary orchid colour is ideal for shorter trips, as well as work and uni commutes, or the stuffable Poler backpack in it's unique Pendleton colourway is perfect for holidays.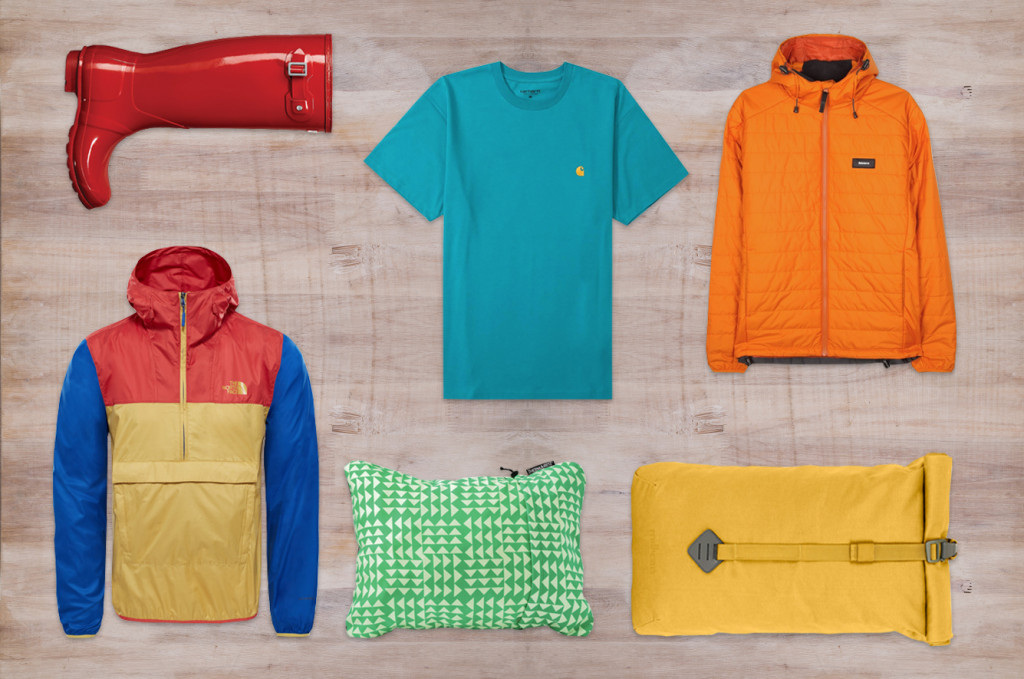 If candy-coloured hues don't suit you, bright colours make a welcome change from the dreary, dark colours of winter. Hunter's glossy red wellies liven up any rainy day, along with The North Face's retro styled Fanorak for the ultimate windproof layer. For a colder spring's day, we love Finisterre's Nimbus Jacket with it's original bright colour and cosy PrimaLoft filling, with Carhartt's juxtaposing teal t-shirt underneath for contrasting style. If you're heading out on a camping trip this season, pack your soft and compressible Thermarest travel pillow into your 18l Smith Rollpack from Millican backpack for a short hike around the country.