There are certain brands that are ones to watch, especially when new season ranges are launched giving the latest must have styles and designs much like Carhartt and their iconic casual-work wear style which have been updated ready for spring.
Carhartt has been around a while, originally specialising in durable and comfortable work clothing only made to the highest quality and standards in the 1800's the brand became a leader across America.  Today Carhartt Clothing uses the same methods and materials that made their workwear so popular and reliable, but in an everyday streetwear range suitable for everyone with an increasing following of skaters, riders, musicians, artists and more.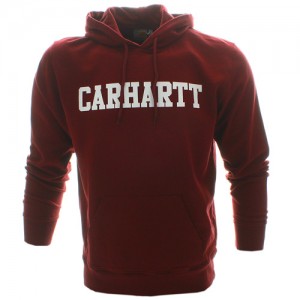 The latest spring styles from Carhartt Clothing take the premium quality designs and production and combine them with new prints and colour combinations to produce a range everyone will love, from Carhartt T Shirts and Carhartt Pullover Hoodies or Carhartt Zip Hoodies depending on your preference that use alternate versions of the logo on a plain colour, or new prints like on the Carhartt States line to smart Carhartt Shirts, Carhartt Pants and bestselling Carhartt Denim Pants.  There are even new Carhartt Jackets perfect for the chilly spring mornings and evenings, but also Carhartt Shorts for when the days get much warmer.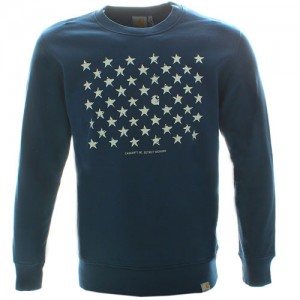 So whether you want comfort with a bit of style in your workwear, or if you like a rugged, durable edge to your casual look then the versatile Carhartt Clothing spring collection is the choice to make.  Each Carhartt Shirt, Carhartt Tee, Carhartt Jeans and others can be worn together so you can enjoy the full range from Carhartt, or you can pick and choose to combine with your own personal style.  All new Carhartt Clothing is available here at Blackleaf.com for some of the most affordable prices around.