The inventor of Uuni, Kristian Tapaninaho, was born in Finland and loved baking at his mother's bakery, which is where he honed his pizza craft. Now living in Edinburgh, Kristian and Darina's family love making fresh and tasty food in a rustic style.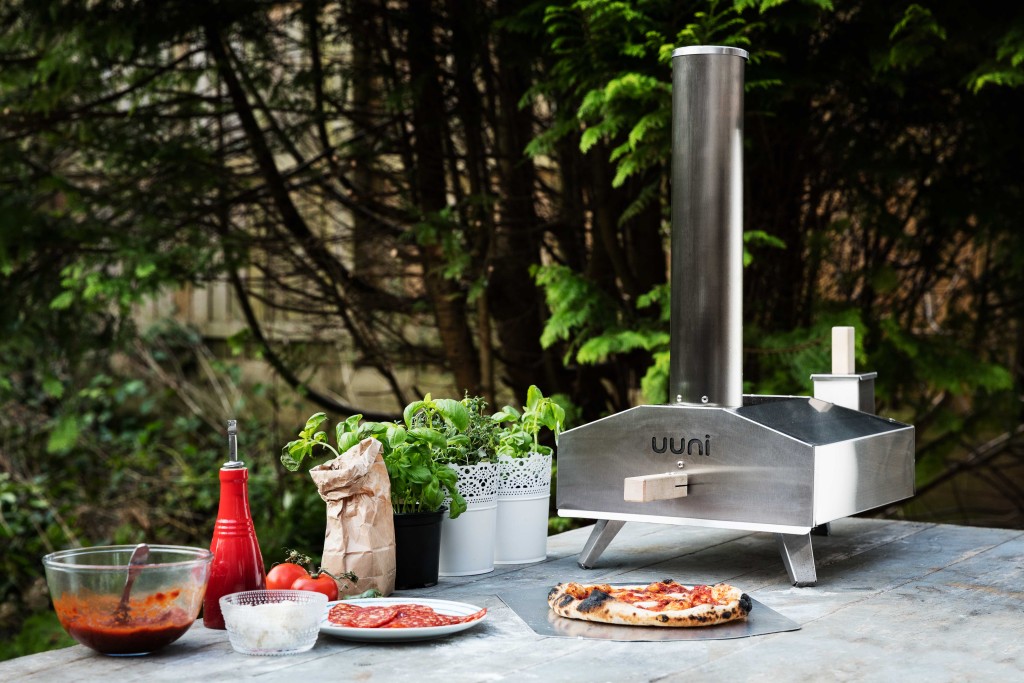 Kristian loved making pizzas, but couldn't get the traditional wood-fired taste with normal ovens, and couldn't find an inexpensive or portable pizza oven. As a response, Kristian designed his own cost-effective yet small oven. The Uuni (Finnish for oven) was designed and pitched on Kickstarter in 2012. To our delight, the campaign achieved more than 220% of its funding goal in just two weeks. Now, for every 10kg of wood pallets Uuni sell, a new tree will be planted.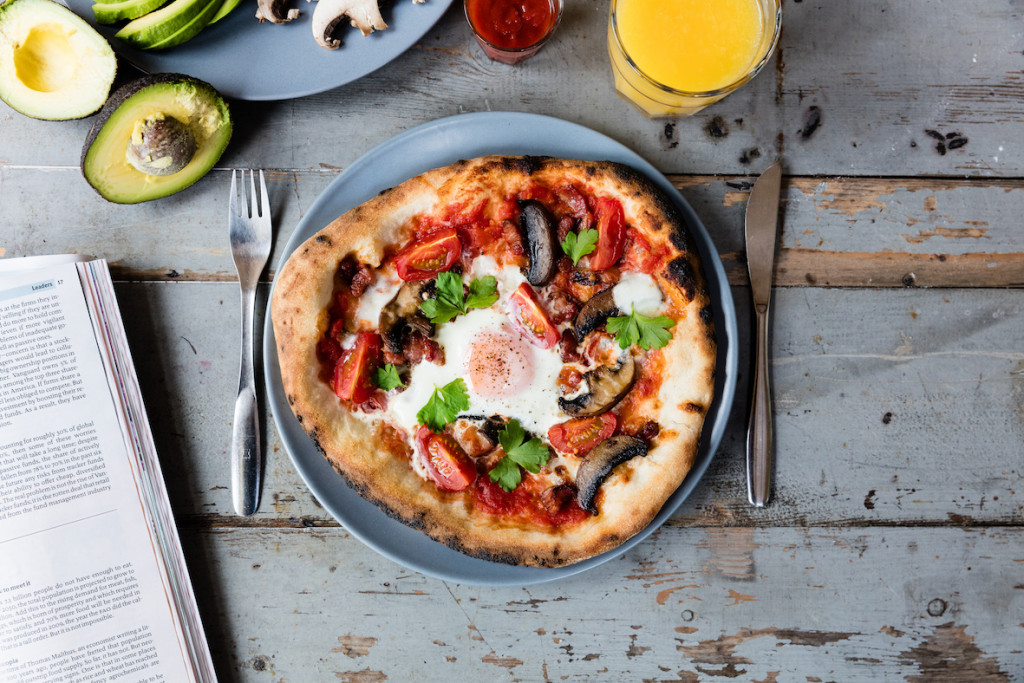 The pizza ovens are created from a sleek stainless steel in a portable design- creating the inexpensive and moveable oven Kristian dreamed of. The wood pellets heat the oven up in 10 minutes, allowing you to cook artisan pizzas in just a minute. Uuni have created a video to show how easy it is to put your Uuni oven together to start making rustic pizzas.
1. Open the legs
2. Use the handy clip to clip the chimney on
3. The flame guard clips under the stone, and both easily slide in
4. The flame keeper goes just inside the door
5. The door handles attaches to the door, and the handle easily bolts on
6. The burner is put together and attached to the back
7. Light the pellets with a fire lighter to light the oven, and remember to keep them topped up
8. The oven will take 10 minutes to heat up
9. Cook your delicious wood-fired pizzas