There always comes a time when your trusty backpack gets a bit frayed around the edges or develops an inevitable hole in one of the compartments so it's best to look at getting a replacement.  One brand renowned for having rugged quality and incredible urban style is Carhartt, so why not take a look at their Carhartt Backpacks currently in stock at Blackleaf.com.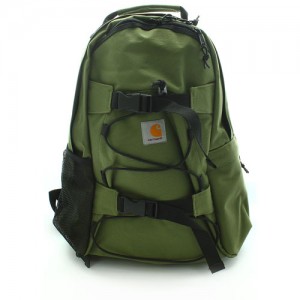 The brand has a history stretching back to the late nineteenth century when they first began making durable workwear that provided much comfort even after hours of continuous wear.  Today Carhartt uses their expertise and knowledge to not only produce premium workwear but with more modern styling and designs and also a collection of casual wear that offers the same durable quality making them highly popular with skaters, riders and musicians too.
Carhartt Backpacks are designed with the same approach as their clothing lines so you can expect equal quality and performance from them.  One of the bestselling Carhartt Bags is the Carhartt Kickflip Rucksack as it offers everything you would need in an everyday rucksack.  It was designed as a skate backpack with its elasticised and buckle straps to easily hold a skateboard but quickly became popular as it's durable, can hold 18 litres and features handy components like a mesh stash pocket so you can easily carry everything you need without worrying much about wear and tear.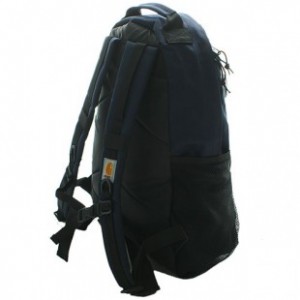 So if you're looking for a bag or backpack that you can take to work, school, college and any other everyday activity and will be resilient enough to give you plenty of use without showing wear then choosing a Carhartt Backpack is certainly the way to go.  All Carhartt Rucksacks and Bags are available at Blackleaf.com today.