Retro style with Osiris' new line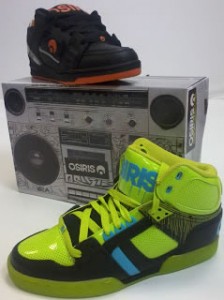 There are few names throughout the skating culture that have earned the respect of professional riders and amateurs alike by consistently delivering the best technically designed gear on the market.  Osiris is one such brand; championed by their team riders to showcase the latest and often retro styles in shoes and apparel.
Born in 1996 out of the necessity to fill the void of pro designed and endorsed footwear by Tony Chen, Tony Magnusson, Brian Reid, Doug Weston and Laura Kim; Osiris asked pro skater Dave Mayhew to design his own shoe meeting his specific needs. From this the D3 was created; a slow seller at first but gradually became an icon in the skating culture, directly meeting the needs of skaters across the globe. Since then other versions of the D3 shoe have been developed, each one more technically innovative than the last, even a D3 snowboarding boot was released. Osiris have also developed other ranges of shoes to meet the changing desires of the skating community as well as Osiris clothing and shoes specifically aimed at the BMX rider and snowboarding cultures thus cementing themselves in the action sports market as a premium brand.
Today they have team riders covering the action sports markets made up of pro skaters, BMX, FMX, MTB riders and more; showcasing their new lines at major events and sponsoring all kinds of professional action sports enthusiasts.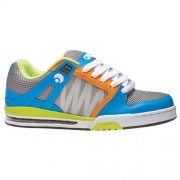 Their new range includes some new lines that echo styles from the past; their Osiris NYC 83 range with neon colours and schemes that reminisce of the late 80's and early 90's fashion styles, the Osiris Pixel and Osiris JOS1 lines are more subtle with their use of retro colouring but are sure to inspire new skaters while giving a reassuring nostalgic trip for more experienced skaters.
You can't question the quality and technical excellence of Osiris shoes and as authorised sellers of Osiris footwear and apparel here at Blackleaf.com we are proud to bring you Osiris products for the best prices online in the UK.