There's something to be said for a functional, comfy and supportive skate shoe as when you're pulling the latest tricks you need to feel like you're in control and while a lot of brands sacrifice performance and quality for the latest style there are still a few brands who are dedicated to giving you the best in every regard, just take a look at the current and fresh new DVS Skate Shoes on offer at Blackleaf.com today.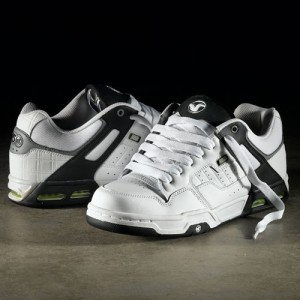 For almost twenty years DVS has established a solid reputation for making incredible skate shoes by employing an expert team of riders of skaters like Daewon Song, Steve Berra, Kerry Getz and Torey Pudwill to add their own unique needs and ideas to continually develop new technologies resulting in exceptional DVS Skate Shoes.  In more recent years they have not only expanded into making DVS Footwear for all types of boardsport, but for people who enjoy snowboarding, surfing and motocross too and taking inspiration from each for fresh new DVS Footwear collections every season.
The technology behind each pair of DVS Skate Trainers is put through the paces by the DVS Riders ensuring only the premium quality DVS Shoes are released and with the incredible Bruise Control cushioning systems, 100% recyclable ECOTRUE materials and CGT which means that no matter what the weather is you'll maintain the same level of grip at all times.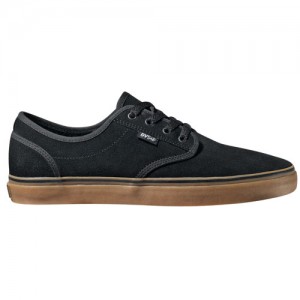 There are many different styles to choose from with DVS Skate Shoes like the chunky retro design of the popular DVS Enduro Heir Shoes, or the classic look of the bestselling DVS Rico Shoes but all will give you the skate style and performance you need and they're all available here at Blackleaf.com.