Keeping the little ones entertained during any trip or holiday for a lengthy period of time can be tricky, especially during travelling from home to your destination so you want something special that can not only capture their imagination but also has a functional application too especially if you're pushed for space which is where the brand Trunki comes in.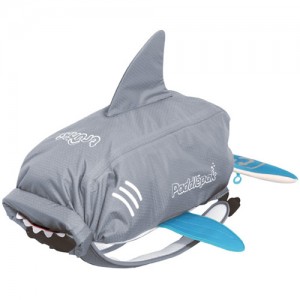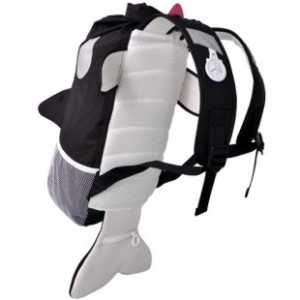 The innovative idea behind Trunki started life in 1997 when designer Rob Law designed a suitcase for kids that could also be used as a ride on so when the kids' legs get tired they can sit on their colourful Trunki Suitcase and be pulled along by their parents with ease.  Since then Trunki Luggage has become a global bestseller with Trunki Backpacks and Bags of numerous kinds perfectly suited to wherever kid's travels take them and one particular favourite of ours here at Blackleaf.com is the Trunki Paddlepak.
Each Trunki Paddlepack is either designed as a Trunki Backpack or Trunki Washbag that are water resistant and has styles as nautical or amphibious animals so children can carry items for school or on a vacation while enjoying the colourful and friendly looking character as well.  Not only are the Trunki PaddlePaks lightweight but they're also durable with a roll top seal so can be used as outdoor bags, but they also feature a break-away safety buckle, reflective trim for darker days and the Trunki Grip so they can keep sunglasses or goggles close at hand.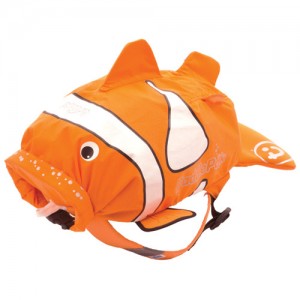 All of the incredibly versatile and functional Trunki PaddlePaks are available here at Blackleaf.com including our bestseller the Trunki Chuckles Clown Fish PaddlePak along with Trunki Suitcases, Trunki SnooziHedz and more so you can always find plenty of choice for your child depending on the type of journey you may be going on.