The sharp shift to chilly weather has taken most of us by surprise lately; a harsh slap of wind and a shower of rain have arrived as if to say, 'Hey, I'm winter and I'm coming to get you!' and we're guessing that like us, you probably weren't quite ready. But that's how it goes; one minute you're soaking up the sun with a cold drink in your hand and sunglasses on, and the next you're reaching for your winter jacket because it's just too cold to step outside without it. But wait? That winter jacket you got last year didn't quite make it and you said to yourself you'd replace it before it turned horrible again… well, here's your chance to enjoy a winter of warmth with some of the best technical jackets and coats you can get your frostbitten fingers on.
Anyone that knows their GORE-Tex from their Texapore is probably already familiar with Jack Wolfskin, but for those new to the outdoor arena it can be a bit of a minefield trying to find a jacket that ticks all of your boxes. Some want style, others want to be able to go outdoors without cutting a trip short because their clothes are soaked through, but Jack Wolfskin wearers get the best of everything and that's probably why its such a renowned name that's growing in popularity. Where they differ from other brands is with their combination of quality and style and how well they go together; looking for something you can wear everyday with the features of the best technical products around? This is your brand.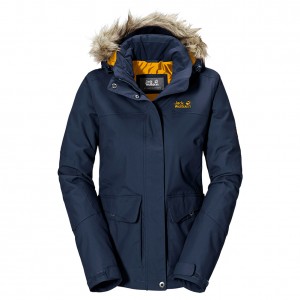 Women's technical outdoor jackets tend to get a bit left behind when it comes to style and often you'll find that you've got to sacrifice good looks for practical features, but Jack Wolfskin Womens Jackets certainly stand out against others. Take a look at the Jack Wolfskin Nova Scotia Ladies Jacket and you'll see stylish parka influences with its short and slim cut and faux fur hood lining; but unlike cheap high street alternatives that in many case fail to keep you dry, it's also equipped with Waterproof, windproof and breathable TEXAPORE, MICROGUARD insulation and durable Oxford weave.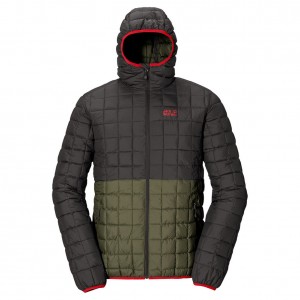 Men's Jack Wolfskin Jackets don't disappoint either with their classic designs, wearable colours and equally as impressive features and technical additions. Their standout example is the fantastic Jack Wolfskin Arcus Cloud Jacket which features two of the brands best technologies; the exceptional warmth of FIBERCLOUD synthetic insulation and MICROGUARD hollow fibre insulation, both of which ensure maximum warmth and comfort.
With a huge range of jackets and fleeces, beanies and gloves, Jack Wolfskin gear is expected to be some of the best and quickest selling gear at Blackleaf.com. Get yours while it's still around.