The last 150 years have seen the Pendleton Woollen Mills company grow from manufacturing premium pure virgin Merino wool to a global name for high quality clothing, footwear and accessories.  Here at Blackleaf.com we love every aspect of the outdoors lifestyle so we are more than happy to introduce such a great brand to our store.


The Pendleton name comes from the very town in Oregon in the United States where their factory was first established where they began producing their popular wool which led to their popular Native American inspired blanket collections and later in 1912 the start of the Pendleton Clothing workwear collection.  This range of apparel proved comfortable, functional, warm and protective against the elements and featured the classic Pendleton design style that remains to this day in clothing like the bestselling Pendleton Fitted Board Shirts.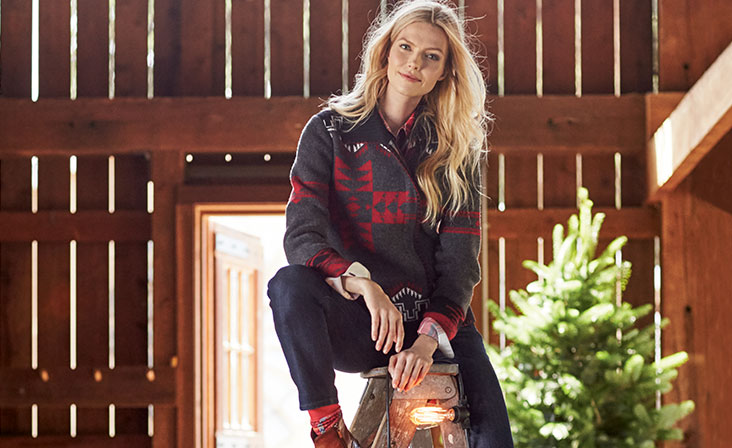 In the decades since Pendleton Clothing & Accessories has expanded with further innovation that is sees not only their famous wool fabric used but other types as well, all included in a wide selection of sportswear, urban lifestyle fashion, footwear and even items such as hats, luggage and smaller items like mugs and wallets.  All of these premium outdoor products feature the same practical and reliable wear with iconic Pendleton design style that ensures lasting comfort and looks great on any adventures.
View the Pendleton Clothing & Accessories collection at Blackleaf