If you're looking for a bag or wallet that packs in the most of security, Pacsafe are the go to brand. Ideal for business trips where you're carrying expensive equipment with you, journeys through busy places, or just to be well equipped and prepared, these are full of innovative and premium features. We want to introduce the different security features, so you can discover the perfect bag for your next adventure.
RFIDSafe Technology
Found in all of their bags and wallets, RFIDSafe tech stops scan scams. It's becoming more important to protect your credit cards with the rise in scammers, so this metallic material blocks skimmers from wiping or reading your cards and passports.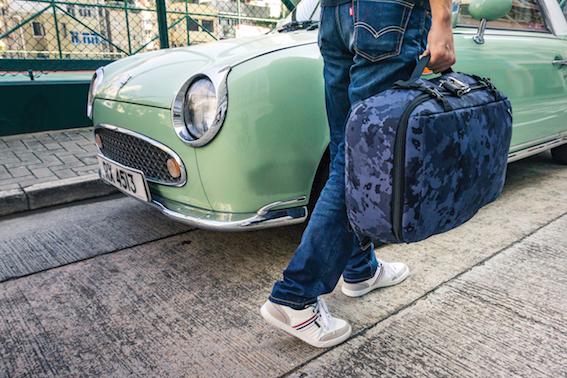 Lock Security
Pacsafe have a number of innovative lock styles. The TurnNLock acts like a hook to attach to fixtures, PopNLock attaches straps to immovable objects such as table legs, and the Locking Cables attach to the Roobar Deluxe mentioned later in this journal post.
Smart Zipper Security
The Roobar Deluxe, Sport and Style all lock zippers together for the perfect security, unlike cheap locks. The innovative secure zip tab is also an unrecognisable feature that provides private security, where the zip pulls under the tab so it cannot be undone.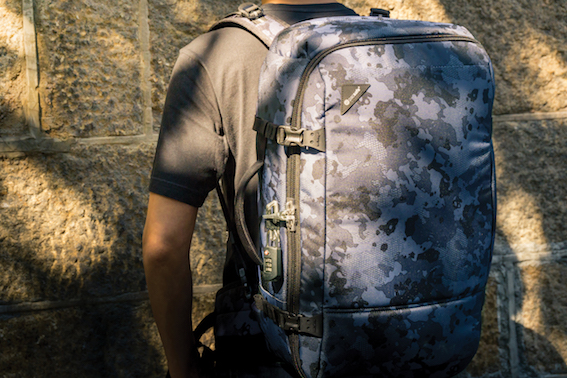 Cut Resistant Technology
The eXomesh slashguards are created from a lightweight stainless steel wire mesh to stop flyby strikes, and the 360 eXomesh locking system creates an inner steel cage with a top lock for extreme security. Even the straps feature feature a Carrysafe system, with steel wire running through the strap to stop it being cut through, whilst still staying durable and comfortable.