Go Eco with Rapanui
Throw b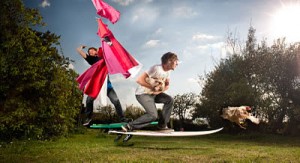 uzz words such as eco clothing and green into the mix, and most brands will claim to be doing their bit to help the environment while manufacturing some of the coolest clothing designs. But when you take a look at Rapanui, you really get perspective and see exactly what being an eco-warrior brand is all about.
Founded by enthusiastic twenty-somethings, Rob and Martin Drake-Knightjust a few years ago in 2008, Rapanui has grown at epic proportions and has made an incredible contribution to the eco-friendly fashion industry in no time. In a mere 3 years the brand has made a name for itself by offering shoppers a clean conscience and the opportunity to buy without guilt. Manufacturing their products in a fully traceable manner, Rapanui clothing can be tracked from seed to shop so you know exactly what you're getting and how it got to you.
The Rapanui g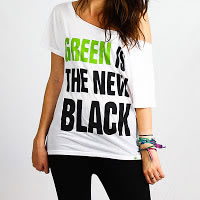 uys enjoy what they do and that's blindingly obvious when you look at everything they do – from their website, to their own blog and that's before you've even had a gander at their range of green clothing. The latest season of designs sees Rapanui clothing take on nature, climate change and the environment with awesome prints such as the Lightning Bolt, Leaf and Acid Rain t-shirts and sweaters. Rapanui also spreads positive messages through their gear with t-shirts such as the Drop Seeds, Not Bombs, Save our Seas, and Green is the New Black.
Organic apparel, ethical and completely unique, Rapanui's range of earth friendly products not only look good but they ARE good and that's evident with its masses of fans including the likes of Queen rocker, Brian May and national treasure, David Attenborough who told Rapanui that their brand is, 'a most valuable and interesting project, I wish you every success with it'. Not only that, Rapanui gear is also industry recognised for making a valid contribution to sustainable fashion as the brand recently won the Innovation in Fashion category at the 2011 RSPCA Good Business Awards.
Rapanui is a young brand, it's clear to see that their aim is to make the world a better place and unlike many others, they're actually getting there. Blackleaf.com is proud to be authorised stockists of the Rapanui brand, offering a range of t-shirts, hoodies and sweaters for environmentally-conscious men and women.