It may seem like an unusual or even crazy idea to use a Hammock during the colder months or locations around the world, but if you want to reduce down the weight of your gear load or just love the ease of using one there are ways to use any Hammock into the winter.
As camping with a Hammock is steadily becoming more of a trend throughout all aspects of the outdoors lifestyle it stands to reason that you would want to make the most of one, much like the ones included in our premium collections of Hennessy Hammocks and Eagle Nest Outfitters Hammocks that we have right here at Blackleaf .com.
So to use a Hammock in Winter weather conditions we have compiled a list of Gear Tips that should help in pitching and staying warm.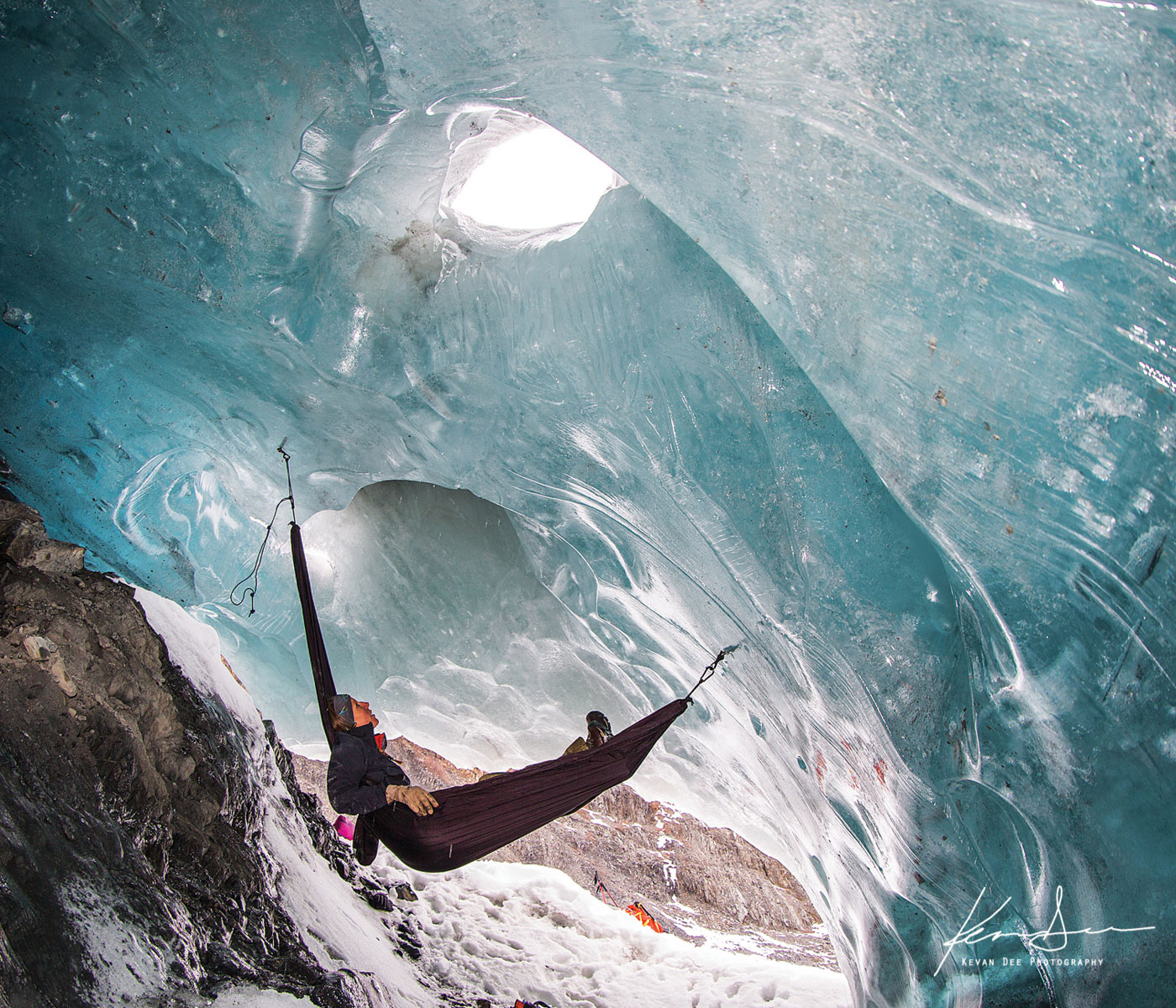 Choosing a spot to pitch
As wind chill inevitably brings down the temperature throughout the day it is best to pitch and suspend any Hammock in a sheltered location, so any heavily wooded areas, near large rocks and boulders or wherever you can make use of a natural windbreaker is essential.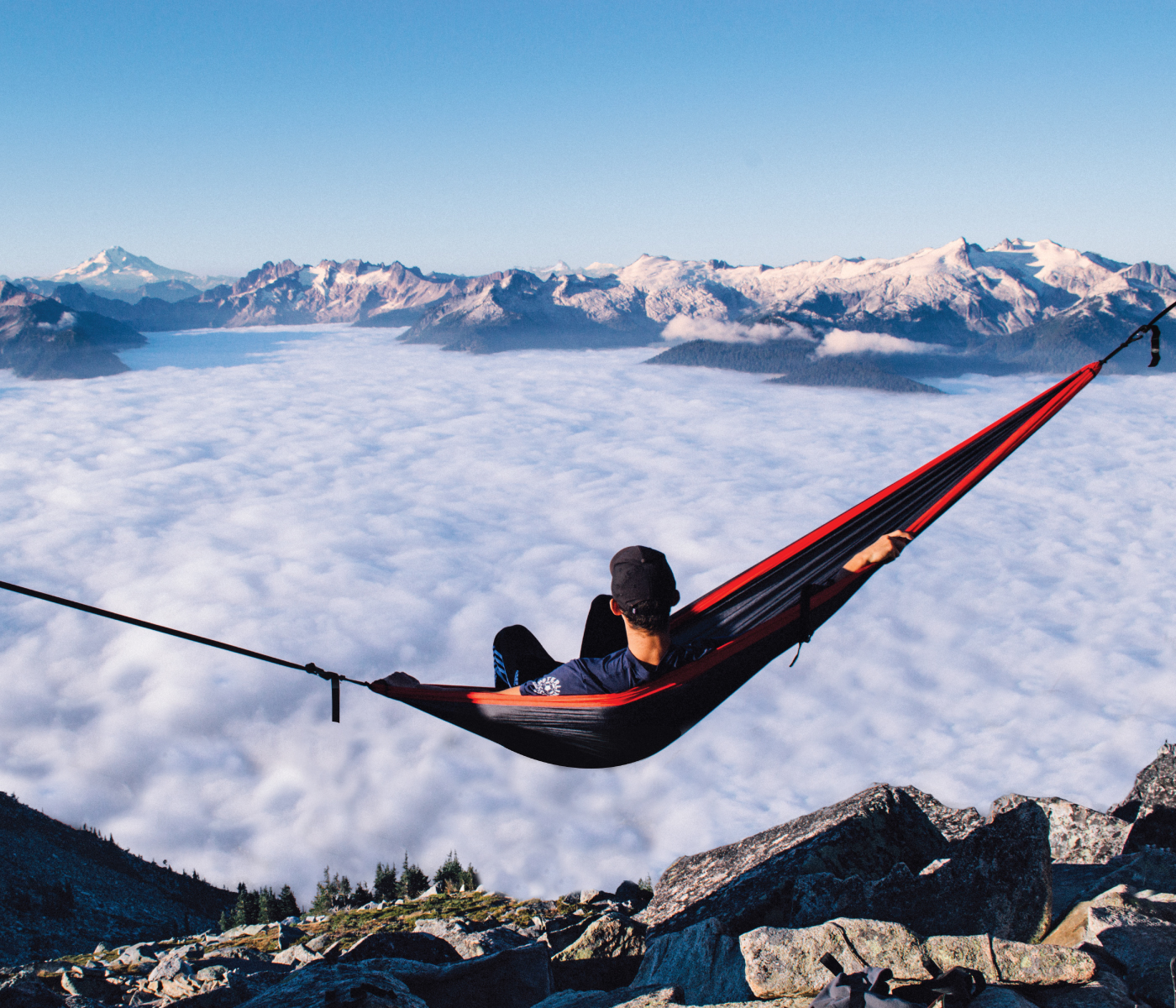 Bring the right Sleeping Bag
You can't just get in a Hammock as normal when the Mercury drop below freezing so a cold weather rated Sleeping Bag to -10 degrees Celsius or less is crucial, especially one with down or synthetic fill to trap as much heat as possible.  Close the hood around you to leave as little of your face exposed as you can for the best possible barrier between you and the cold.  It is recommended to put any clothes, even if they are spares and things like boot liners in to fill up the Sleeping Bag as this will help to keep the inside warm by reducing the amount of air space.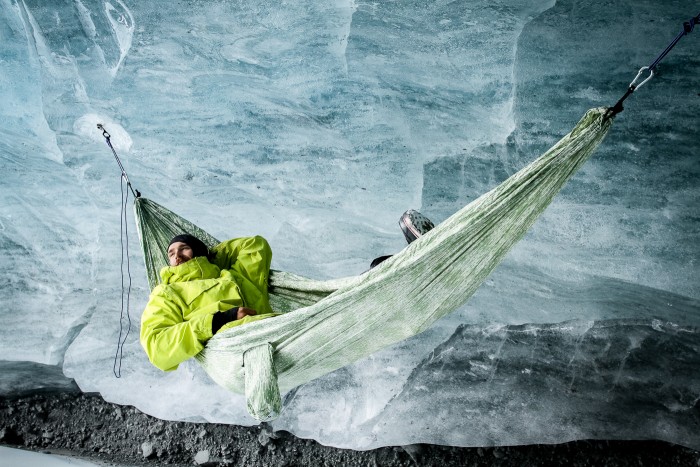 Always use a Liner
If you are familiar with camping throughout the year you may already have one, if not get a Sleeping Bag liner.  They are very lightweight and pack away to a compact size plus they add extra warmth to the inside of a Sleeping Bag, plus can be used to prevent cold spots developing.
Cold side of the Pillow
Bringing a pillow along will make for a more comfortable rest as not only can you lay your head on a soft, cushioning travel pillow but it can be used as a barrier between you and the cold Hammock material.  There are a number of great Travel Pillows available that will fit the space you need.
Trap in more warmth
There are Rain Flys – a Hammock specific tarp that you can suspend close to you that will act as a wind break and shelter from any snowfall as well.  The innovation of the Hennessy Hammocks design actually has one built it that basically 'snaps shut' when you get in.  Eagle Nest Outfitters also create quality Tarps that shield from rain as well.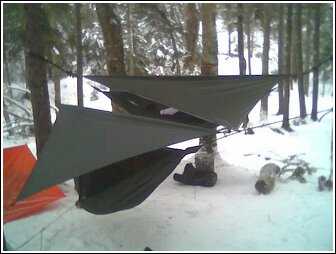 Insulation Systems
For extra insulation Hennessy do SuperShelter Insulation systems that work throughout the year, plus there are insulating Sleeping Pads that nicely fit Hammocks as well.  You can use Sleeping Mats in an emergency that you would typically use in a tent.  You can also find Top and Under Quilts the latter of which can be attached to Hammocks to surround the exterior, the former simply place over the top of you and stuff down the sides to trap it in.
Stay Warm with a little water
Simply boil some water and put it in an adequate hot water bottle before you head into the Hammock for the night.  Placing it towards the bottom of the Sleeping Bag under the feet is extremely effective at keeping you warm.  Of course if you have more than one you can place others at your chest and back as well.
Know your limits
You don't have to brave the elements in a Hammock during colder, winter conditions at all, but always prepare before hand with all of the gear you need, even if it's just in case as you never know how your own body will take the cold temperatures.  If it gets too cold, pack up and head back rather than risking your health or life.