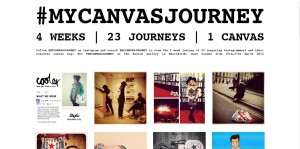 Over the next four weeks, from February 11th, Converse Accessories has chosen to inspire and innovate with their 'My Canvas Journey' project.  23 Instagrammers have been chosen from the Television, Fashion, Art, Music and Stage worlds to pick up a Converse Canyon Duffel Bag and take and upload photographs to Instagram and Tumblr throughout their day to day lives through work and play but from the perspective of their Converse Bag.  Each participant will customise their Converse Duffel Bags with artwork, signatures and scuffs and scrapes they pick up along the way, much like a pair of canvas Chuck Taylor Shoes.  At the end of each journey, the images will be displayed in an exhibition at the Hoxton Gallery in Shoreditch, East London between the 15th and 17th March 2013.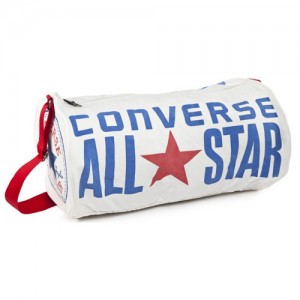 You can follow the progress over the coming weeks on a number of social media with the Hashtag #MYCANVASJOURNEY, the main page on Tumblr is http://mycanvasjourney.tumblr.com/ but you can also follow each Converse Canvas Bag's journey on Instagram via http://instagram.com/mycanvasjourney or @mycanvasjourney.
At Blackleaf.com we love the Converse brand and carry an extensive range of Converse Shoes, Converse Apparel and Converse Accessories but we also have Converse Bags like the Converse Canyon Duffel Bag featured in My Canvas Journey so you can enjoy your own canvas journey and at the cheapest online prices in the UK.