Everyone has seen or owned a pair of Nike Shoes at some point in their lives whether it's for sports or just to have a comfortable pair of premium shoes but you may not know that Nike have a brand specifically for skating which combines their expertise and technical innovation with features and designs you find only on the very best skate shoes and that brand is Nike Skateboarding.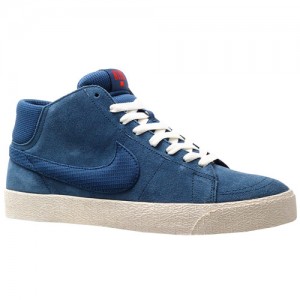 Nike Skateboarding began life as Nike 6.0 when they decided to see exactly what the youth wanted from a sports trainer which turned out to be a durable and supportive trainer that is as comfy as a casual shoe but is styled to suit skating, BMX riding and other action sports.  After being very successful with meeting the needs of skaters and riders the range of Nike Skateboarding expanded into other gear as well like a Nike Skateboarding Clothing collection, sweaters, hoodies, beanies and even rucksacks ensuring that the highest quality Nike Skateboarding gear is available in every possible aspect of skaters lives.
Each pair of Nike Skateboarding Trainers is designed to help you get the best out of your performance showing off your latest skills at the skate park made with leather and synthetic uppers for incredible comfort, low-profile and lightweight cushioning and a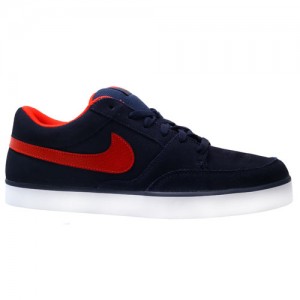 herringbone traction pattern on the soles so you will stay gripped to your board during the toughest tricks and there are many styles to chose from.  If you prefer a higher collar there are numerous Nike Skateboarding Mid Shoes or a regular trainer style in the rest of the collection but all feature the iconic Nike tick logo and come in various colour schemes suited to every individual taste.
Check out the latest styles from Nike Skateboarding including the popular Nike Blazer Shoes and the bestselling Nike Janoski Shoes to see just how good they are today at Blackleaf.com so you can enjoy carving up the streets on your deck or BMX or even if you prefer relaxing with friends in premium footwear.