If there is one thing that Element are known for it's their continual strive to find the most eco-friendly methods possible when making their incredible Element Skate Shoes and Element Clothing and this month sees the launch of their latest Element Emerald Collection with the most eco-conscious materials possible without compromising the renowned Element quality in any way.
http://youtu.be/ldQzXXM2E9s
The Element Emerald Shoe collection features a range of designs offering plenty of stylish choice such as the classic look of the Element Prairie Shoes, Element Hampton, Element Bannock and Element Whitley Shoes or the more modern look of the Element Donnely and Element Bowery Shoes so if you need a new pair of skate shoes or just a nice pair of casual trainers that offer an environment friendly alternative then these are ideal.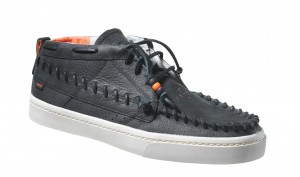 The manufacturing and construction of the Element Emerald Collection is quite innovative it itself by using the most unlikely natural and recycled materials such as bamboo and recycled plastic bottles as key materials in the Element Shoe uppers.  As one of the most economical materials to produce is hemp, Element uses pressed sheets in the outsole construction in order to reduce the rubber content making them even more eco-conscious without compromising the performance and grip of the Element Trainers in any way.  Certain models like the Element Hampton Elite Shoes have natural cork midsoles replacing the need for synthetic materials but as cork is made from tree bark it means no trees are needed to be cut down or replaced so they are doubly eco-friendly.
So if you're concerned about the environment and would love a decent quality pair of skate shoes then the Element Emerald Shoes are certainly the choice for you, but if you can't wait for them to arrive at Blackleaf.com you can also check out the current range of Element Shoes available today and see just what makes them a premium brand.