Preparing and cooking food in the wilderness has come a long way in recent times, with new innovations and products for letting more home comforts be brought along with you being created all the time.  Rome's Pie Iron is one brand that has taken the art of Pie Iron cooking into the mainstream since the 60s with options to heat a number of food types so we have taken a look at Cooking with Rome's Pie Iron to see what tasty meals can be made.
Hearty Breakfasts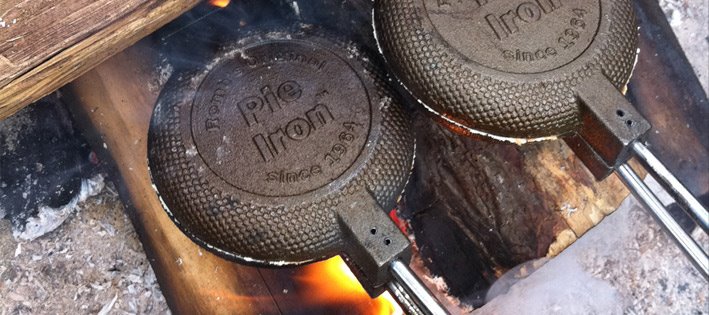 For an easy way to start the day at base camp two options from Rome are; the Pie Iron Family Campfire Skillet which is small enough to be used by the whole family and works well for cooking eggs anyway you like or even pancakes; and the Pie Iron Waffle Iron that can make two decent sized waffles, simply add your mixture of choice, close the lid and cook on the fire.
Main Meals

There are a few options for cooking main meals or filling lunches with Rome's Pie Irons to choose from; all of which use the tried and tested method of a premium cast iron enclosure attached to two long handles.  The iconic classic Square Pie Iron, along with the Round Pie Iron cooking set let you cook toasted sandwiches and burgers respectively or any other foods you can fit inside.  Alternatively the Pie Iron Dog and Brat cooker lets you not only cook up to three traditional bratwursts and classic hot dogs, but corn dogs and even onions at the same time as well; and the Pie Iron Panini Sandwich Press that lets you cook large toasties of your choice.
Tasty Desserts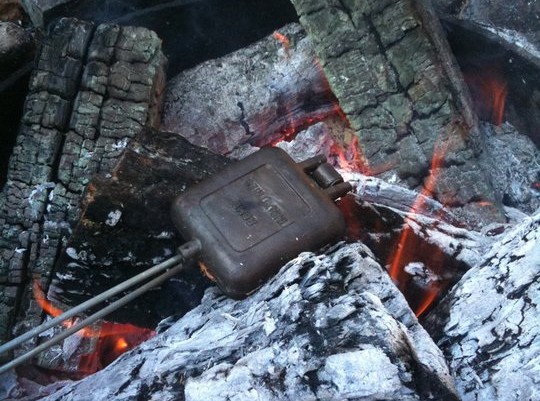 In the age of smartphones and wireless technology not only can you sit back and relax with your favourite movies wherever the outdoors lifestyle takes you but thanks to the Rome's Pie Iron Popcorn Popper you can cook and enjoy the appropriate cinema snack as well.  If you love melting smores on the roaring camp fire, the Pie Iron Marshmallow Tree has been styled to look like a branch so you can attach as many mallows as you like on the ends and wait for the flame to cook them.
Visit Rome's Pie Irons at Blackleaf and get cooking