There is one name in durable workwear boots that stands out above the rest and is instantly recognisable across the globe – Caterpillar.  For nearly 90 years Cat has not only been at the top for construction machinery, vehicles and work tools but for footwear as well because they know their products have to be reliable and durable enough to withstand tough continued use while remaining comfortable and affordable.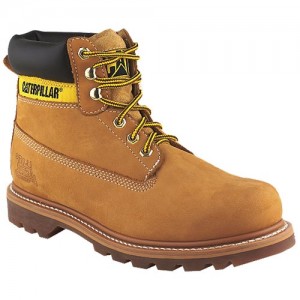 The design and style of Cat Boots is instantly recognisable especially when you see the bestselling Caterpillar Colorado Boots with their honey colour uppers, padded collars and the black and yellow colour scheme on the logo and laces that ties it to the brand's hardware and all primarily have a distinctive workwear look.  Each pair also has outsole treads that an incredible amount of grip and traction on most surfaces and uneven terrain which is one key aspect needed in a work boot.
Caterpillar uses only the highest quality materials in each boot and has a merger of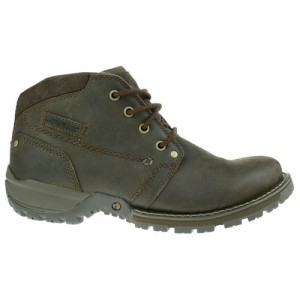 full-grain waxed leather, nubuck leather and suede for water resistance and tough protection that will last a while making them perfect for industrial work but also walking and hiking as well.  Most Caterpillar Boots also have nylon mesh midsoles which are breathable so they wick any moisture away when you perspire so your foot will still cooler and dry giving you extra comfort that is essential especially if you are going to be wearing them for long periods of time.  Having features like Caterpillars iTechnology soles provides even better grip than you would expect so you will feel at ease knowing just how tough these are while wearing them.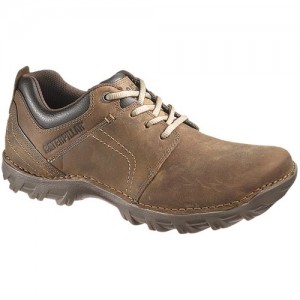 Most recently the Caterpillar Footwear range has included other styles like the Caterpillar Womens Boots which are styled to look more like biker boots and the Caterpillar Emerge Shoes which gives all the Cat quality but in a comfortable everyday shoe design.  Caterpillar Work Boots and shoes are now available at Blackleaf.com.