It's the perfect time to brighten up your skate style ready for the sunnier days so you want a skate brand that will give you the right look so you can highlight your individual trends and feel comfortable while you're carving it up an your ride.  Well with Enjoi and their spring/summer collection of the latest apparel and accessories from the imaginative and truly unique brand you can have the most colourful and attitude driven Enjoi Clothing.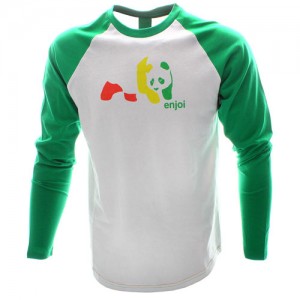 To truly appreciate Enjoi you probably need a sense of humour even if you can't understand them with their exciting and fun prints complete with a hint of madness but you can't deny Enjoi Clothing has some of the most eye-catching designs around.  Enjoi was created by skaters Marc Johnson and Rodney Mullen, Enjoi initially made skateboards before branching out into Enjoi Skateboard Parts and Enjoi Apparel all of which proved immensely popular with the skating community resulting in them being a bestselling global brand.
Most of the Enjoi Clothing range can be identified by the Enjoi Panda, often depicted in compromising poses making them instantly recognisable, but others feature bright and vibrant colour schemes and striking and often amusing prints so you are bound to find something that is right for you.  The Enjoi Clothing like the Enjoi T-Shirts, Shirts, Shorts, Enjoi Hoodies and Sweatshirts are incredibly popular and it is easy to see why, but if you want your skate style expressed with more subtlety then the Enjoi Accessories offer a range of Enjoi Wallets, Enjoi Belts and even Enjoi iPhone Cases.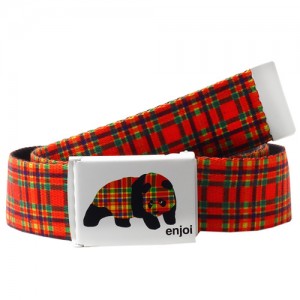 Don't miss out, so buy Enjoi Clothing in time for the summer months as they sometimes only release certain designs and styles for a particular season so get your hands on Enjoi Skate Clothing today for some incredibly affordable prices too here at Blackleaf.com.