A couple of crazy winters in Hawaii and great surf on your doorstep – what more could a surfer want? We caught up with Northcore team rider Sandy Kerr for a chat about awesome surf both home and away.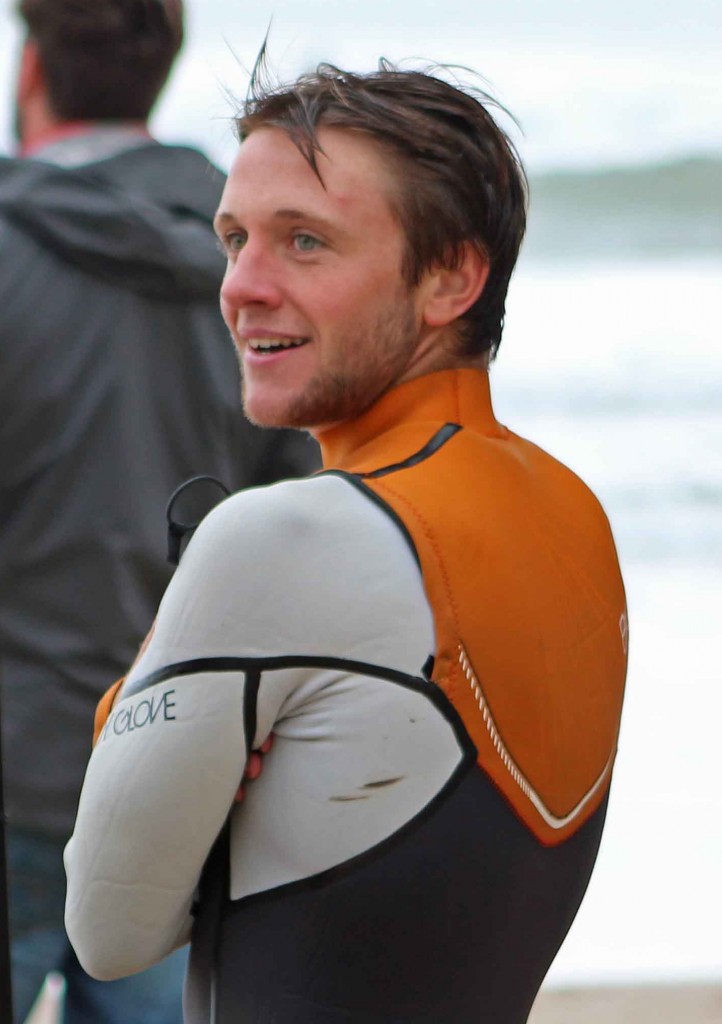 Growing up on the beach front, spending a childhood in and out of the water and of course, the name Sandy; a future of surfing was always on the cards for Kerr. But it wasn't until Sandy hit his teen years that he knew where he was going, "It all started where I live in Tynemouth just outside the greatest city in the world – Newcastle! My parents had a beach cafe so I was always in the water on all different crafts, but I was about 15 when I really started to get into it."
Cold water surfing in the UK is among the best in the world with incredible waves and over the years our coast has gained notoriety for its incredible opportunities. However, they don't come often as Sandy explains, "We get the rough end of it up here like long flat spells in the summer and four seasons in ten minutes, but when it comes together there's nowhere else I would want to be." With the coast on his doorstep, Sandy is just one example of how getting to your local surf spot can become part of your life and dispels the notion that many believe of surfing being out of reach in the UK, "I'm sure everyone has seen Ireland go XXL over the past few years. First hand I've been to a few places and without a doubt I've had some of my best sessions on my own doorstep."
Mullaghmore was a big event in the surf calendar and the waves were often compared to those of warmer shores of Hawaii and the Far East. But for Sandy, memorable waves are all about the experience rather than the place, "My last two winters in Hawaii were crazy and had some of the most memorable waves out at Waimea and some not so nice memorable beatings too. I didn't get the chance to get one but I was out at Mullaghmore in January for the Hercules storm and can't wait to get another look out there. Some days of this winter on our coast really stand out too."
Hot days on Hawaiian waves might make you feel lighter and faster without the wetsuit but protection wise, you can't beat it. However, Sandy is definitely a fan of a warmer wave, "The contrast is huge… you do get a bit of protection in a wetsuit and some guys are now wearing full winter suits on those waves in Java. For me it's got to be no wetty any day though." And that's exactly what the future holds with a bucket list that most surfers share, Sandy hopes to tick off places like Mexico, Puerto Rico, Indo, Taiwan and the Philippines soon, "The scope is huge, there are too many places but you need the time and money."
With ambitions to jet off to big wave locations and so many excellent opportunities already grabbed, it's hard to believe that Sandy gets any time to enjoy winding down but when he does, it's still filled with a bit of adventure, "I enjoy catching up with my pals, I still like to travel too and I've just come back from a little euro road trip with my girlfriend Rachael."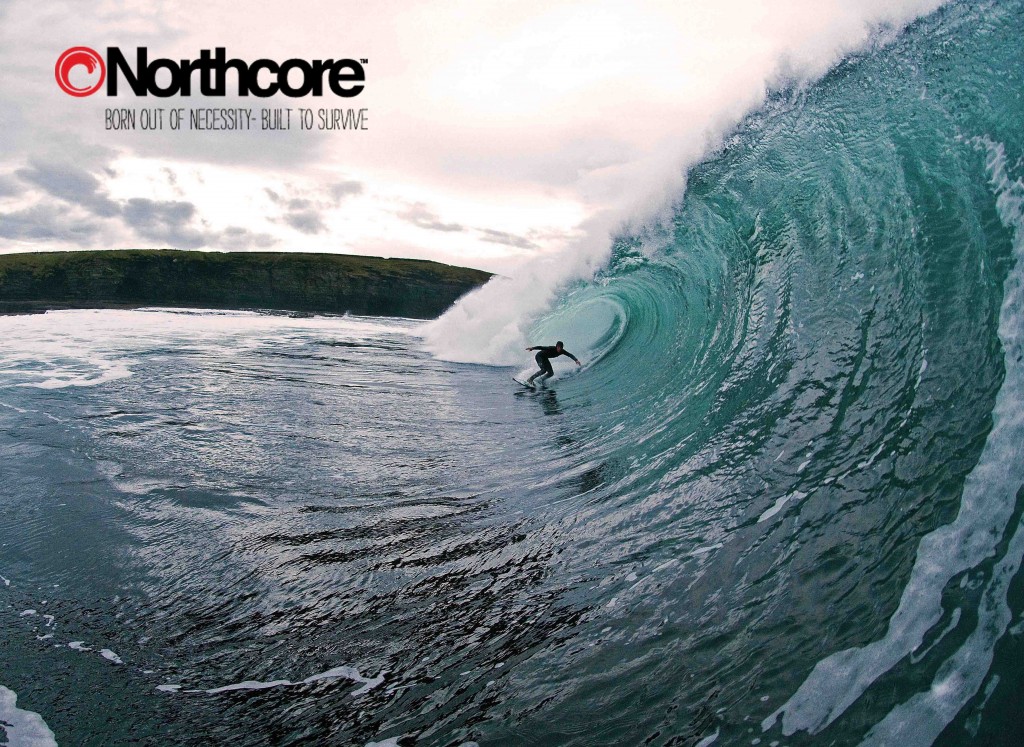 But for now it's all about making the most of what's local and that means keeping himself kitted out for cold water wave days. In his pack, Sandy's always got his essentials with him, "Car seat cover, water proof bag for your clothes and wetty if you've got to hike. Warm clothes (if you start cold it's a lot harder to stay warm), and of course good wetsuits, gloves and boots; Northcore do all of the hardware to keep you going."
So what does the future hold for Sandy? As well as ticking off names on the bucket list and enjoying his local surf spot, Sandy's keen to continue his work with Northcore and document his adventures, "I love all of the videos that we do with the talented Chris McLean and Lewis Arnold so it would be good to work on more of those. Also, I'd just like to keep travelling and surfing."
Sandy Kerr is a team rider for cold water surf experts, Northcore; to learn more about Sandy and the brand visit Northcore Europe. Get your hands on the fantastic Northcore Surf Accessories at Blackleaf.com today.