350 miles non-stop in the Arctic Circle, battling through trench foot, deep blisters and septic feet to complete a Jungle Marathon, and then running to relax; it takes a special kind of lady to hold those achievements under her belt. We caught up with one of the leading ladies of the Merrell Pack, ultrarunner, sports presenter and all-round superwoman, Lowri Morgan, for a chat about never giving up or regretting a thing.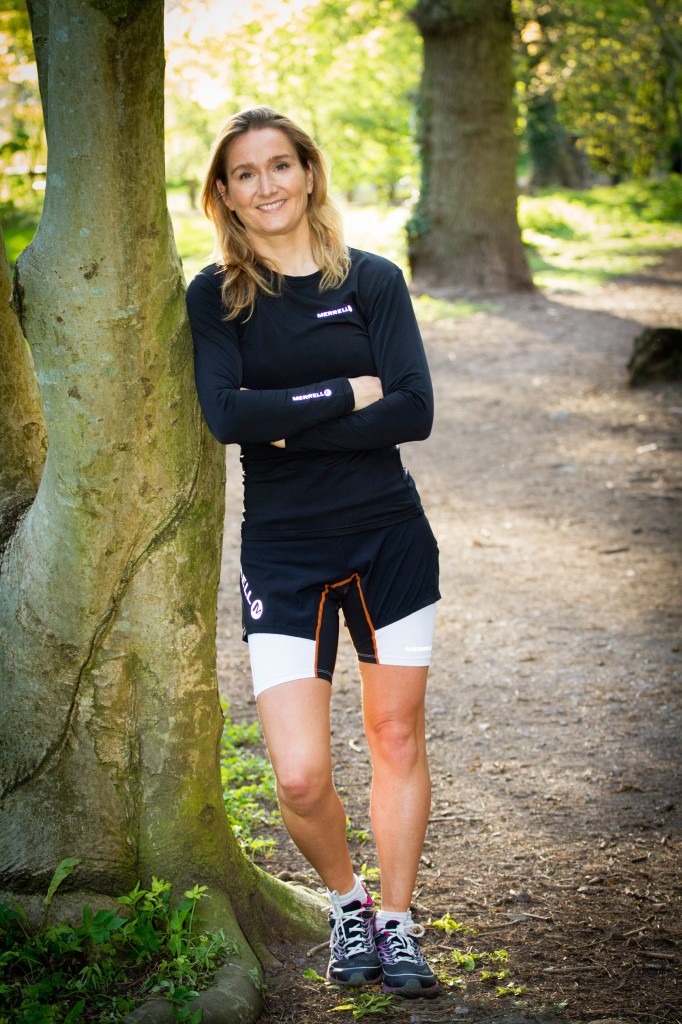 From an early age Lowri knew that running was a better option than walking; whether it was racing in national and international competitions from as young as 12 years old, to making a dash from the teachers at school to catch a bus to cross country races. "I was taught from an early age, by my parents, that adventure is only a state of our minds. Therefore I went on many adventures during my childhood – adventure is in my blood, it's who I am but I have always been a runner, ever since being a child" explains Lowri, but an accident at just 18 resulting in a shattered knee, tibia and fibula almost put an end to her adventures before they even started. "I was told that my running career had come to an end and I wouldn't be able to run properly again. I was determined after that to prove to myself that I could. Even today I still cannot straighten nor fully bend my right leg." But that doesn't stop her by any means and since then Lowri has competed in over 10 marathons, Ironman competitions and numerous ultra marathons clocking up several thousand miles over her training and competing period.
One of the most memorable is her completion of the gruelling 6633 ultra marathon in the Arctic Circle – a 350mile non-stop self-sufficient footrace over one week in a frozen world where daily temperatures drop to below -40 degree Celsius with 70 mile per hour winds. Lowri was the only person to complete the challenge in 2011 and one of less than 10 people to complete the race to date. "Despite it being the toughest race I have ever done physically, mentally and emotionally, it was one of the humblest and awe-inspiring experiences of my life. I went to places in my head, where I believe many of us do not go." Indeed, it's this mental state of strength that needs to be visited while pushing yourself through the toughest situations and it's exactly this which has gotten Lowri through times where she felt like giving up, "The Jungle Marathon – my feet were a mess. We had to swim across rivers at the beginning of each stage making our feet wet from the outset. Mine had become sceptic, had deep blisters, trench foot and I had lost all of my toenails. I had also stepped on a hornets' nest, and was attacked and bitten 40 times by them. I was about to give up." Finding inner strength, Lowri didn't give up and triumphed to complete the race, "All of a sudden, into my head came the last thing my mother said before I left for the Amazon. It was as if she was standing right next to me, 'Glory is not by never falling but in the way we rise when we do fall'. I kept repeating it over and over in my head and then everything made sense… It was a spiritual moment; it's amazing what the mind can do."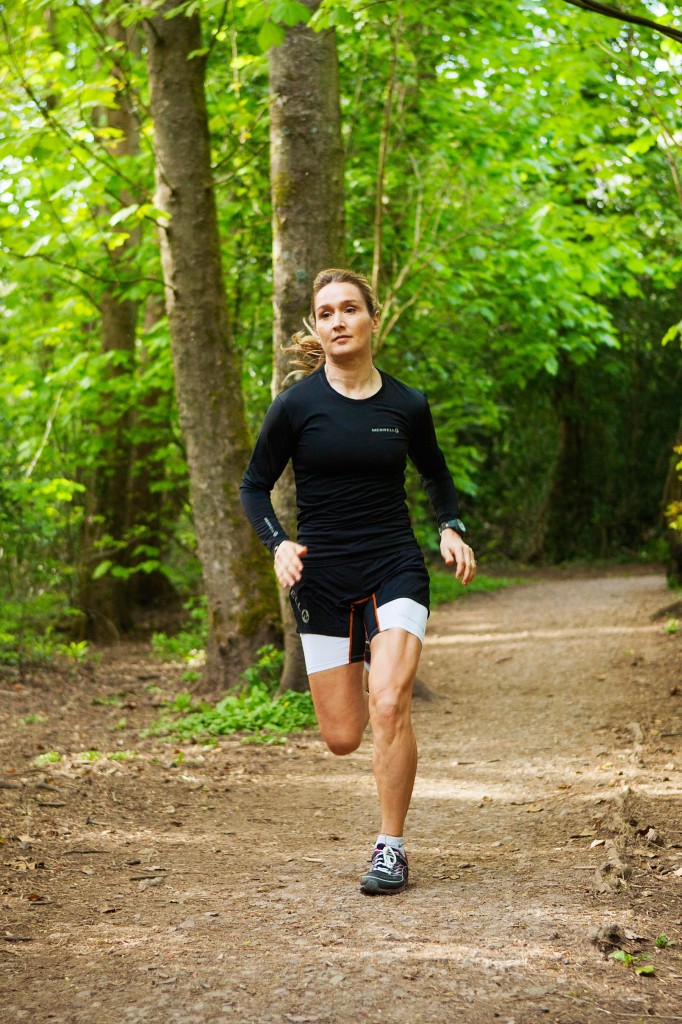 Events like this have driven Lowri to push herself further and the future holds plenty of challenges for her including a summer Trans Alpine adventure and many more running expeditions, but her work commitments as a sports broadcaster means that weekend races are not always possible; instead, Lowri runs for adventure and relaxation, "It's my way of relaxing and of sorting things out in my head – to escape the stresses of real life for a few hours at least. Although I do enjoy just chilling with my husband, family and friends."
But it could have all been very different for Lowri as the path she originally carved for herself was in music, "I trained to be a classical singer. That is what I saw myself doing professionally, whilst running was always a passion of mine. Somehow, the path changed and although I watch some of the singers I trained with performing on World stages, I do not regret a single thing." Nowadays, the road ahead is her stage and for anyone wanting to follow in her footsteps, Lowri offers some valuable advice, "Increase the mileage slowly. The biggest word in ultra running, in my opinion, is patience. Even when you're running a marathon all of a sudden you feel like you want to get there… you've got to just let it go and let it come and you'll get there.
"I became the only person in the world to cross the finish line in a 350-mile race across the Arctic in 2011 and only the sixth person in the World to ever complete the endurance challenge – it took 174 hours."
Lowri's Kit Essentials: I do not go anywhere without my Merrell packable jacket. It has been wonderful especially during our recent changeable weather. It's the ultra-light answer for protection from the elements and packs up so small so I can put it inside my Merrell running shorts.