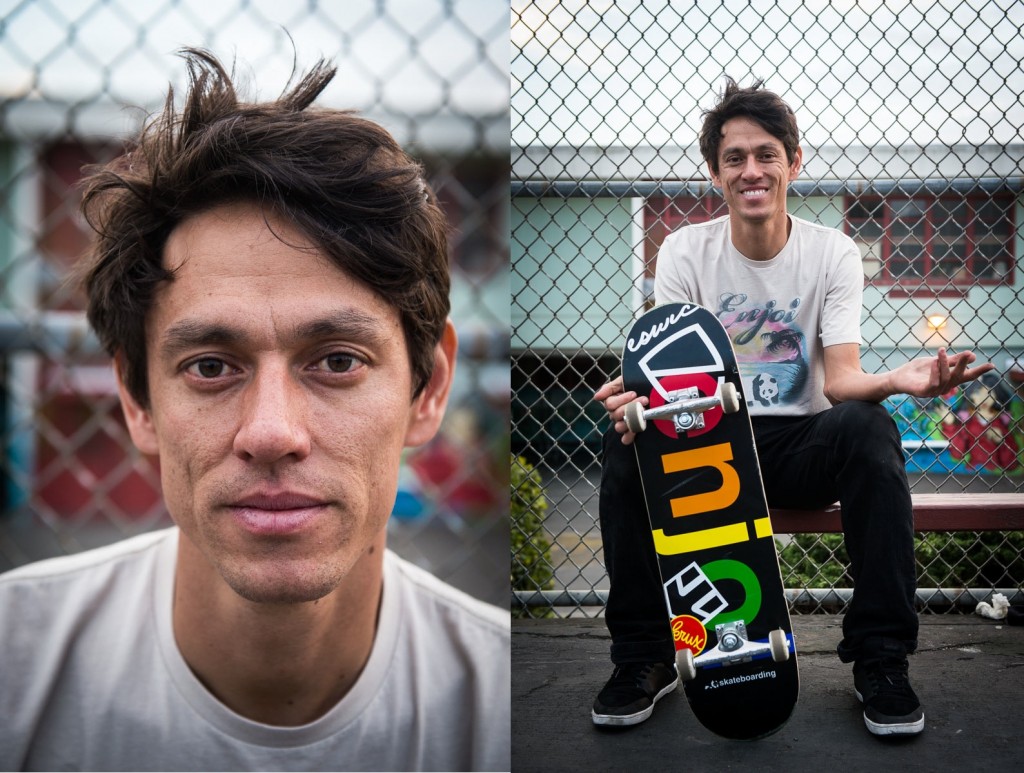 Everyone has their hero, their favourite sportsman or woman that they've grown up watching and enjoyed following their career while trying to imitate them. But some of us reach an age where they fade into the background and the next you hear of them, they've became some kind of motivational speaker and only throw or kick a ball, jump on a bike or take part in the sport that made them famous for a photo opportunity or charity event. But when it comes to skaters you're dealing with a different breed; they know it never leaves them and they'll be skating till the day their limbs give in – Enjoi Skate superstar, Cairo Foster, is one of those guys and we caught up with him for a bit of an insight into how he became such a respected and recognised rider.
Cairo has always been on the move; born in Taiwan and then globetrotting for most of his early life, it was in San Francisco that the skating really took off, "I linked up with Satva Leung and filmed a part for Thrasher's 'Raw' video. That part led to me getting sponsored by a few companies, but not until I began getting paid for skateboarding would I say my career in skateboarding began. One could argue that moving out to California back then helped turn my skateboarding into a career." From here on it went up for Cairo and progression meant that going onto a professional career was on the cards, "I've always felt that turning 'pro' should be decided by the fans as opposed to the skater. Just because someone may believe they should turn pro doesn't mean there's a demand for it. Instead of going around asking, "When will I turn pro", I feel like skaters should be doing what they're passionate about and if turning pro from those actions is in the cards, then that's the icing on the cake."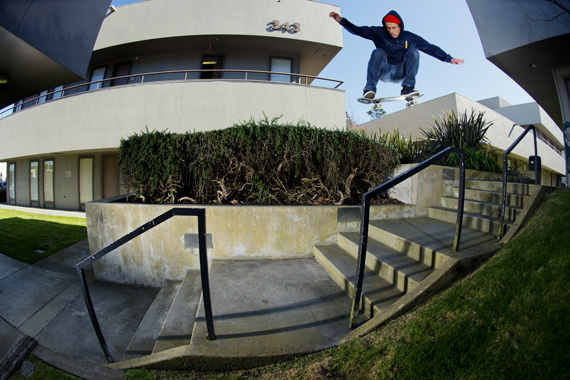 With a career spanning over around 30 years, Cairo has got experience under his belt as well as plenty of highlights that have shaped not only his career and skating, but the kind of guy Cairo is too. One particular point stands out as he explains, "Working with Ty Evans, on both 'The Reason' and 'Fully Flared' have been great times in my life. Ty elevates every project he's worked on into something greater than just another skate video, and for that I'm grateful I was a part of a few of his projects. 'Fully Flared' was topped off with the intro too, which Spike Jonze added his touch in making it a serious production. That was an amazing weekend."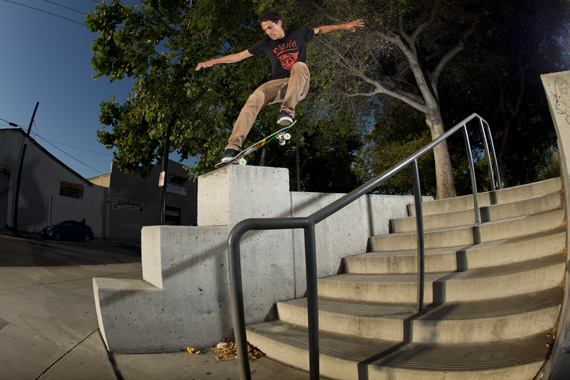 Spending different parts of his life in places like Egypt, Germany and across the USA, you'd expect Cairo to have ticked off most of his bucket list already but he's still up for the next big adventure, "A few of the Eastern Bloc countries sound like a good time as does South Korea and Turkey. These countries are on a mental list for sure, but I won't be upset if the trips don't come to fruition. Skateboarding's been good to me thus far, so no complaints here. One of Cairo's favourite areas is China where skating isn't seen as much of a nuisance and there's less interference from security guards and police, but home is still where its at and remains a great area for fun, "I've been holding it down at the Oakland courthouse, because the ground and ledges are reminiscent of the old Union Square in San Francisco, and are about as close as I'm gonna get to skating Love Park without moving to Philly."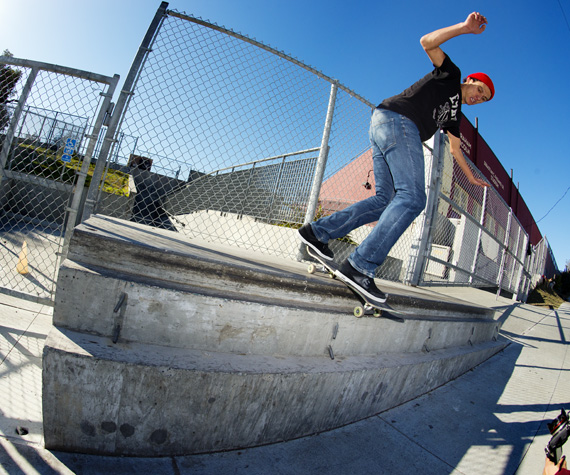 But years of skating doesn't come without injury and after a nasty run of two ankle surgeries which left Cairo out action for almost 18 months he still turned it round into a positive, ". There aren't too many worse things then getting cut open, healing up, and still feeling unable to skate. But in all honesty, skateboarding is the light of any injury tunnel. The knowledge that you'll be able to roll around in the future is every reason to focus on taking care of your body." Still, the idea of injury is enough to make anyone shudder but never enough to put them off for too long and its this valuable advice that Cairo has for anyone looking to take their skating to the next level, "K.I.S.S. – Keep it simple, stupid. Just remember why you started skateboarding, and stay the course. If you're ruling it, someone's gonna take notice."
When he's not on his board, Cairo is a family enjoying the little thing, "I hang with friends and family. It's simple… just do my best to enjoy life whether I'm on my board or off of it; lately, that's been hiking." But while life is good and spare time is spent off the board, Cairo's skating isn't slowing down by any means and the future is bright, "We're finishing up filming for Enjoi's 'over vert' video right now. The video's dropping towards the end of October. After that I'd like to focus on another video project" We'll keep our eyes out for that one!
Cairo's Kit Essentials: Right now, I'm running 52mm wheels and an 8.25" board. If you're old enough to remember a time when grip tape came in four square sheets…well, that's the vibe I've been rolling with lately. It looks good having a few straight lines on my board.