You wouldn't head out to some of the most extreme environments without being prepared. If you did you'd either been seen as mental or you'd never be seen again, and that's why brands like when Ortovox have been manufacturing their excellent collection of mountaineering clothing and equipment since the 1970's and leaving adventurers with no excuse to take on a challenge unprepared.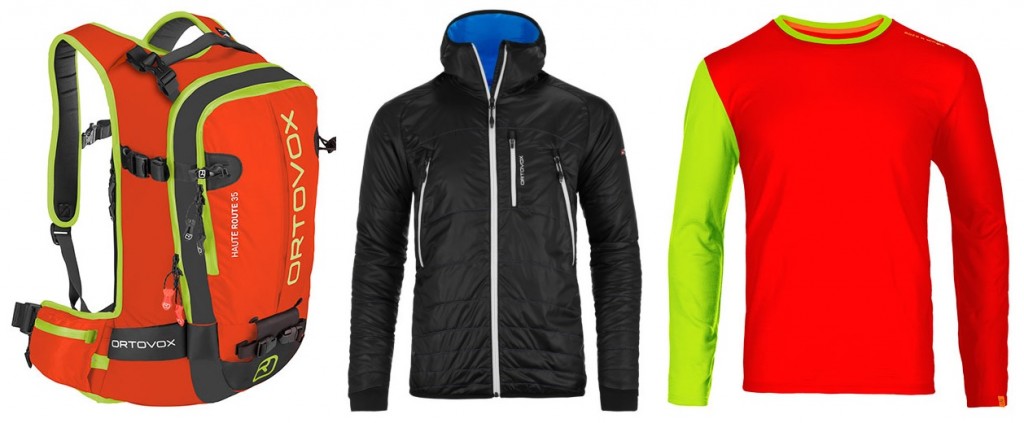 Cramming technology to make your eyes water into their gear, Ortovox have a keen eye for detail and useful, useable technical spec and as such, their latest Swisswool products are some of our must have items for the oncoming colder season. This Swiss virgin wool is a thinner, lighter and much more compact alternative to traditional materials and its lightweight nature means it's exceptionally comfortable in cold weather. Jackets such as the Ortovox Piz Boe Swisswool Jacket are a great example of how Ortovox do it right with features like elastic and breathable zones, protective nylon ripstop fabric and underarm vent zips for when it gets a bit warm. But it's when you slip on an Ortovox jacket, fleece or vest that you realise you're wearing kit of immense quality that has been designed with ski tours and mountaineering at the core.
Ortovox Base Layers take warmth up a level too with their Merino construction; this fantastic fabric keeps the wearer warm and dry using natural fibres that transport moisture away from the body and releasing it to regulate the body temperature. Their designs may be a bit bright in colour and a few wacky prints, but that doesn't take the quality and comfort away by any means; it adds a bit of fun to a hidden piece of clothing.
Where Ortovox are well known though, is in their awesome range of backpacks which quite literally are packed with technical features to improve everything from functionality to safety and everything in between. Crafted from the highest quality fabrics and in unique Ortovox designs, prices start at a little more than £50 making them affordable for all kinds of budgets. Grab yours now!