Lets be honest; once the magic of Christmas and the excitement of New Year is all over and done with, there isn't much to look forward to at the start of the year. Unless you're heading to the slopes or cracking on with some kind of resolution that sees you travelling or planning something really exciting, then you're probably like the majority of the population; sat in front of the radiator freezing and wondering how you're going to shift the festive flump you've gained by eating too much cheese. Well, the answer is simple – get up, get outside and do something active; and if it's cold and you can't bear the thought of chilly ears then have a look at Barts before you go anywhere.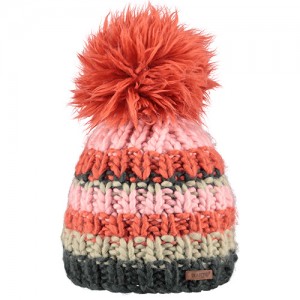 This super cool brand quietly made its mark way back in 1986 when its founder started out by manufacturing swim shorts. He soon got bored and decided winter sports was the direction that he needed to take Barts towards. Soon enough he had a focussed and well designed line of accessories that were top quality and top notch in the style department; and they've not changed.
Today, Barts is the go-to name for skiers, snowboarders and people that want guaranteed warmth when the weather turns cold. They choose Barts because this is a brand that delivers everything thats expected of it, and with the latest styles that are now available online at blackleaf.com you'll be one of them.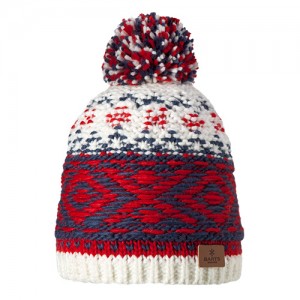 Whether you're after a splash of bright colour or looking for simplicity which doesn't lack in quality there's a Barts Beanie with your name on it. Gorgeous feminine styles with huge fluffy pom poms on top are a big hit this season and styles such as the Sophie and Jasmin are perfect examples with soft wool knit design and fleece lining for the ultimate winter warmer. Mens styles including the Wilhelm and Leroy Beanie are a nod to the old school and classic styles that everyone loves, while the Fedde and the Colton give you a bit more colour and print to mix your look up a bit.
Whichever Barts Beanie you go with, you wont be disappointed. Get yours online today with prices starting at under £14 for beanies and accessories starting from under £12.