If you are looking for a stylish and affordable new pair of sunglasses now that summer is almost upon us but with the same level of technical features you need like protection from harmful UV rays and distracting glare then there is one brand that fits the bill and that is Suncloud Optics with their incredible collection of Suncloud Sunglasses at Blackleaf.com.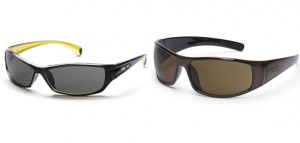 Suncloud Optics have been innovating their sunglasses designs and technologies continuously to not only offer the best eyewear possible but to also match current styles and trends making them appeal to everyone.  The lenses used in Suncloud Sunglasses are made using a polycarbonate material with a premium quality polarised film so not only do they feature impact resistance should you accidentally drop your glasses but they eliminate the problem of glare as well.  Depending on the type of lens you want, Suncloud Optics Sunglasses offer a variety of choice like polarised brown for enhanced colour transmissions, polarised rose with a silver flash mirror for extra comfort in vision and many more so you can enjoy the clarity you prefer.  Each Suncloud lens also feature the 8 Base curvature technology which makes the lens sit comfortable around your face and also protects you from side glare and climate factors like wind, dirt and dust particles.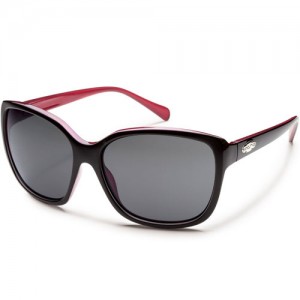 Like the lenses, the Suncloud frames have 8 Base curvatures which wrap to the contours of your face holding them in place and many also have a hydrophilic Megol on the temples and nose helping them stay in place when you perspire during light activity or when it's humid.  Suncloud Sunglasses frames are available in a few different types depending on the style you want like the optical grade Grilamid TR-90 nylon injection moulded frames which not only offer flexibility and durability but are suitable to every type of weather, or you can choose the Suncloud Sunglasses with wire frames made from premium metal alloys for a superior fit and durability.
You can't deny the exceptional quality, features and style that Suncloud Sunglasses provides and for prices to suit everyone's budget, just check out the popular Suncloud Hook Sunglasses, Suncloud Atlas Sunglasses and the bestselling women's Suncloud Cayenne Sunglasses here today at Blackleaf.com.