Glasgow – If I had the chance to show you around for a day, the first thing I would do is head for the most interesting vantage point. Not every city is lucky enough to have a suspended, spiral staircase which leads to a 360 degree view at the top of an old water tower. Found in the Lighthouse, positioned just off Buchanan Street, you are treated to exactly that.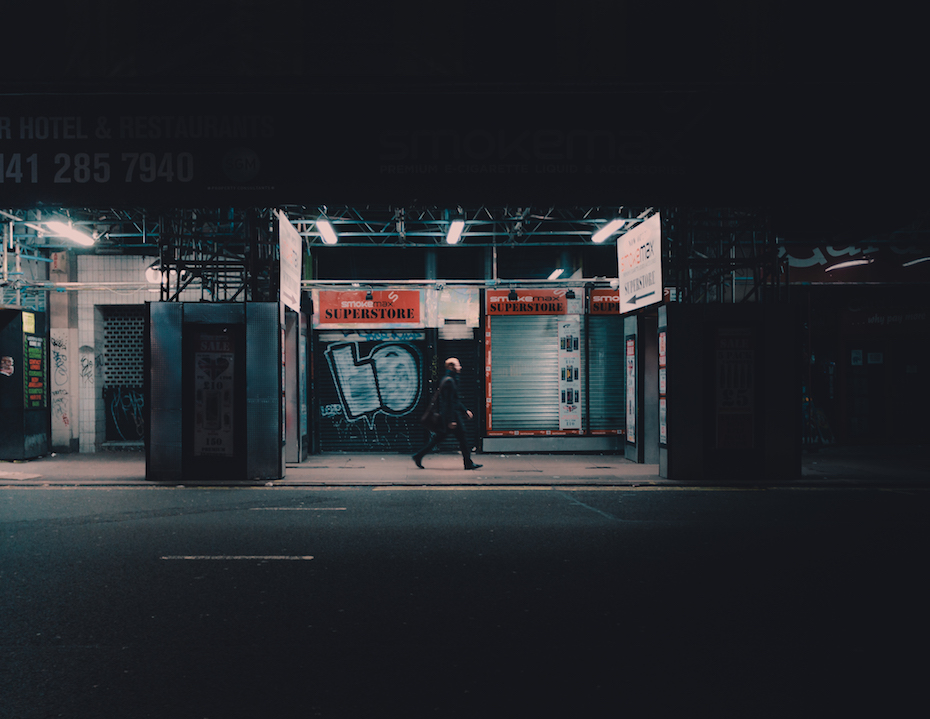 On the ground, Glasgow has a lot of back lanes paralleling the main streets. The flickering 'Empire sign' is a neon tip of the hat to Hitchcock's Vertigo, designed by Turner Prize winner Douglas Gordon. It is hidden behind the iron gates of Tontine Lane, which I don't think many people are actually aware of.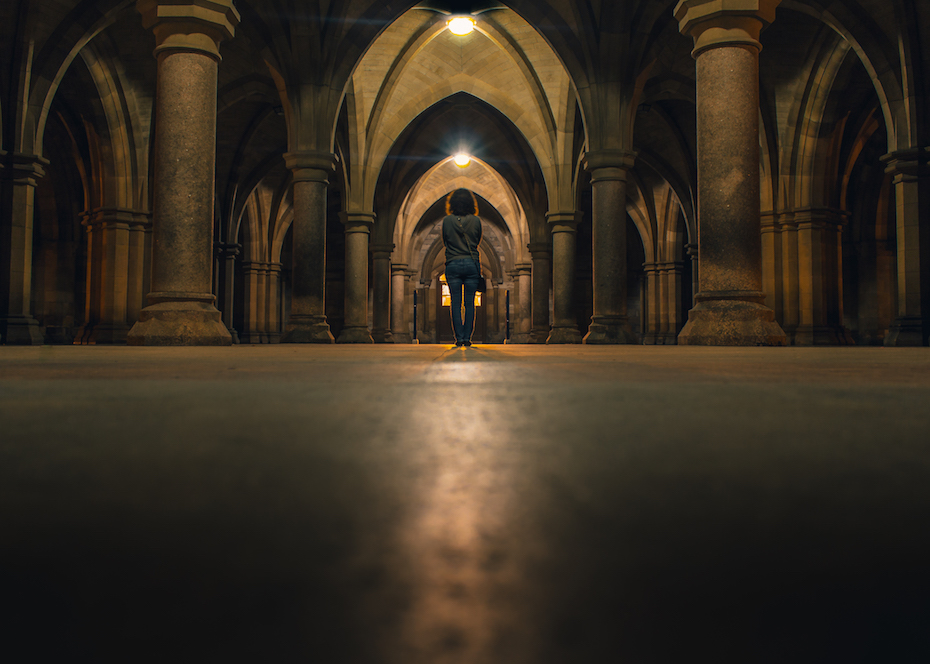 Wherever you go around the city centre, there is almost always a narrow alley or interesting side street you can explore and this is often where you find a lot of Glasgow's Instagram-friendly street art. There are some amazing murals transforming gable ends, underpasses and walls of abandoned buildings, primarily by guys like Smug and Rogue One. My favourite though, is the revamped tiger on the Clydeside by James Klinge. There's a street art trail you can download via the People Make Glasgow website to help you see as many as you can.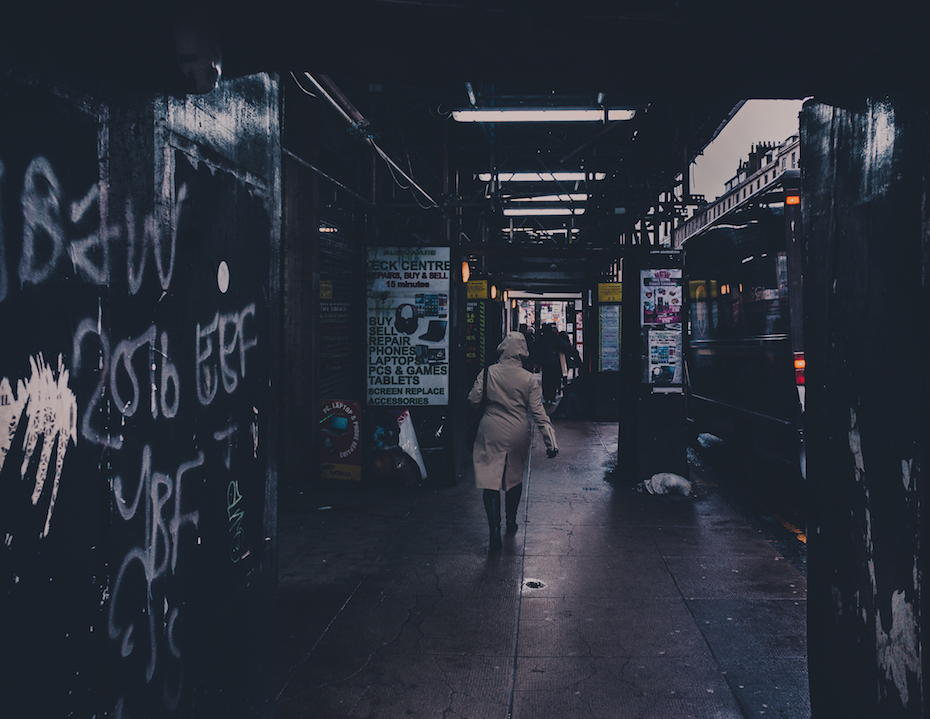 Everywhere you head there are great coffee shops and cafes in Glasgow roasting their own beans…Gordon Street Coffee and Papercup are worth searching out.  The city doesn't get near enough credit for the food it offers, with some amazing restaurants such as Ox and Finch and Crabshakk, as well as tiny spots like Babu Bombay Street Kitchen, Hanoi Bike Shop and Ranjit's all serving 100% legit, tasty authentic food.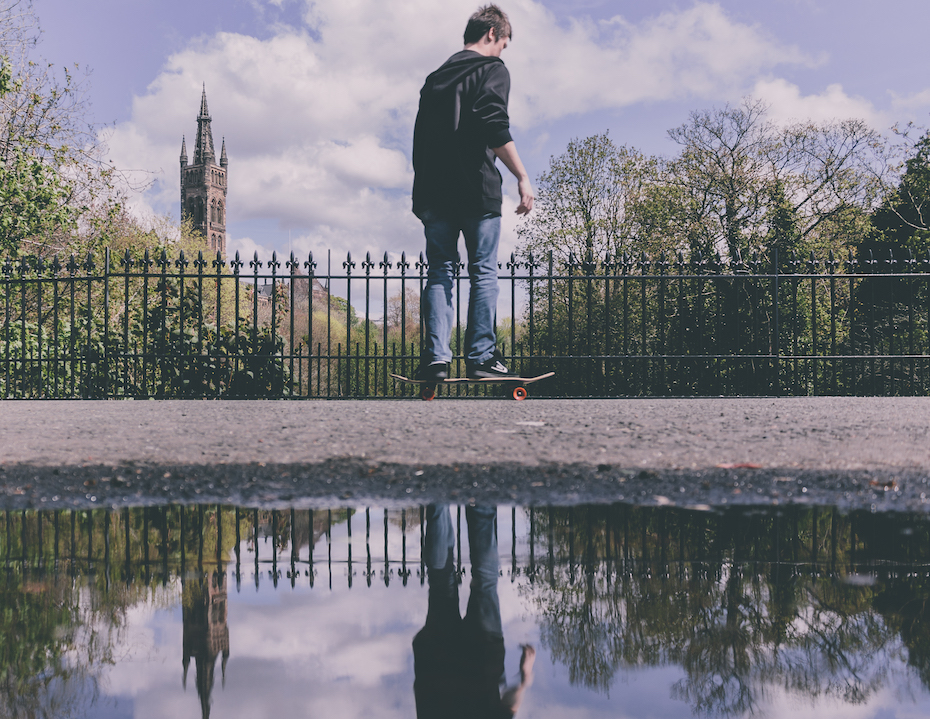 Back to the architecture, its impossible to ignore Glasgow University which has a grande and Gothic look and atmosphere to match. Harry Potter lover or not, the cloisters need to be checked out. Step inside, follow the signs and you won't miss them. Make sure you head through to the other side of the building, beyond the cloisters for an incredible view towards the Kelvingrove Art Gallery, especially at night when it's lit up.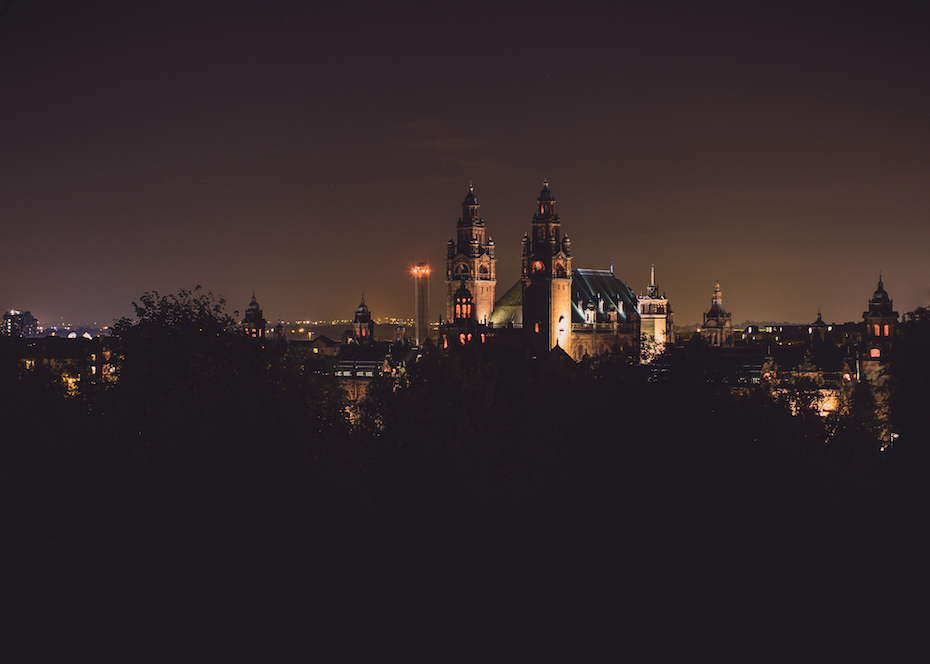 At a glance, Glasgow can seem like a pretty grey and dull city. But, if you embrace the puddles, check out the wonders they're reflecting, and smile and speak to the locals, then it's impossible not to be soaked up by the warm and friendly vibe, no matter how moody the sky looks.

Visit Stephen James Taylor's other adventures & photography on Instagram.