The rain lashes at your windows. The wind howls as it creeps through the narrow gap under your door; It's that time of year again. As the two weeks of British summer you had in April become a distant memory, you gaze longingly at the world map on your study wall. Its time to plan your real summer.
One of life's biggest questions for an adventurer is; "Where shall I go this time?" It's just as difficult to answer now as it was 5, 10, or even 20 years ago. Every time you tick off a place on that never-ending list of destinations, you end up adding two more. Therefore, I have written this article to help you answer that key question. Sadly, I can't list all the places in the world that are worth visiting this summer, but here are my personal favourites; my 5 Essential Trips to Take This Summer.
Donegal, Ireland
We will start close to home. There is much more to Ireland than the expected stereotypes of Guinness and potatoes. Donegal is the northernmost county in Ireland and is home to some of the best natural attractions in the country. On my first visit I was very pessimistic. I was expecting rain every day, grumpy people and just general misery. I was very wrong. It DIDN'T rain (rare!); the general populous were super-friendly and I had a great time. Your focus for this trip should be to make your way west (and north when applicable) along the Wild Atlantic Way from Malin Head to Carrickart. You will need a vehicle to conquer this whole stretch, but there are plenty of hills to climb, fields to sleep in and fabulous scenery to take in.
Key places: Malin Head, Portsalon Beach, Fanad Head (pictured) and An Grianán Aileach.
Equipment: Raincoat, hip flask, tent.
Fly into: Derry (Northern Ireland)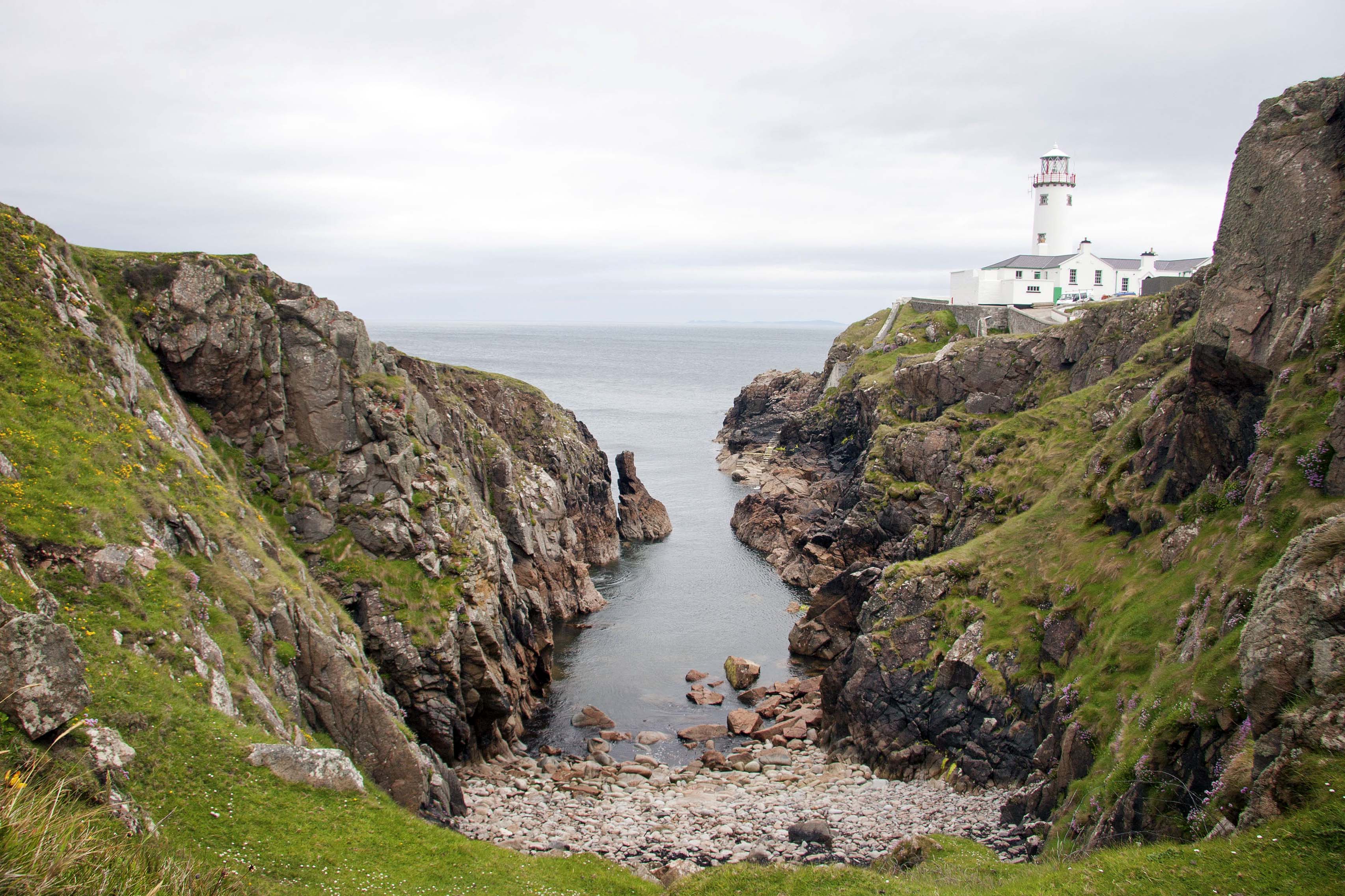 The Dolomite Region, Italy
Still fairly close to home, but boy do you feel like you're in another world here.  It really is a struggle to think of something that the Italians do badly. The wine, the food, the fashion, the people and their hospitable nature (not to mention they're all gorgeous); are all incredible. To top it all off they've been gifted with an entire landmass of incredible beauty. It would be too easy to just tell you to visit everywhere and be done with this paragraph.
The Dolomites are located in north-east Italy and for a part of the Southern Limestone Alps. Where do you start? Well, anywhere really. You could literally fill an entire two weeks by hiking up dozens of mountain paths. The highlights would have to be the 360° view from the top of Marmolada, the highest peak; and Lago di Braies, a relatively unknown gem in the heart of the region. While you're there, it's definitely worth travelling south through the valley and taking some time to relax in Bolzano and Levico Terme; with the latter being the most famous spa town in the world.
Key places: Lago di Braies, Marmolada, Levico Terme & Bolzano.
Equipment: High quality boots, camera, a jacket, water.
Fly into: Verona, Venice.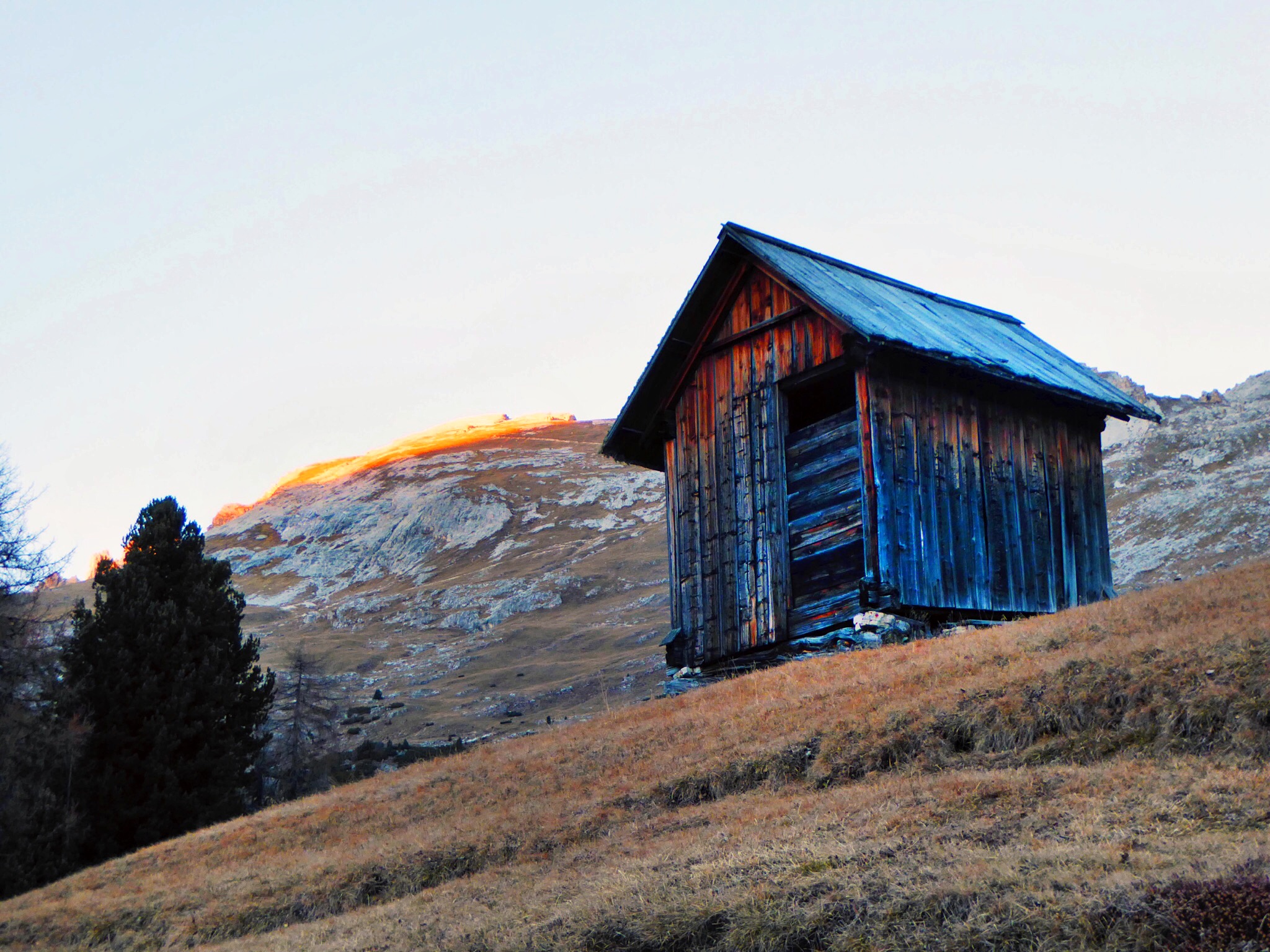 Muskoka, Ontario
Crossing the Atlantic now, we arrive in Canada. The remaining three places are all within North America. Why? Because there is so much natural beauty to get your adventure gear out for. The district of Muskoka, sitting just a couple of hours north of Toronto is living proof that there is much more to this area than Drake and Justin Bieber (even though we all know that you're a Belieber). I was fortunate to live in Toronto for two years and it is definitely a city worth spending a weekend in.
Although this article is aiming to fill your summer desires; Muskoka will blow your mind come the end of September/beginning of October. You will struggle to find a better place to watch the leaves change colour and fall this autumn.
The Lakes, there are so many lakes; 1600 in fact. You can go canoeing, kayaking, waterskiing and sailing. The region really is your oyster. You can thank me later. In addition; be sure to swing by Muskoka Brewery and grab some Mad Tom IPA.
Key places: Bracebridge, Algonquin Provincial Park, Arrowhead Provincial Park.
Equipment: Mosquito spray, camera, beer.
Fly into: Toronto Pearson.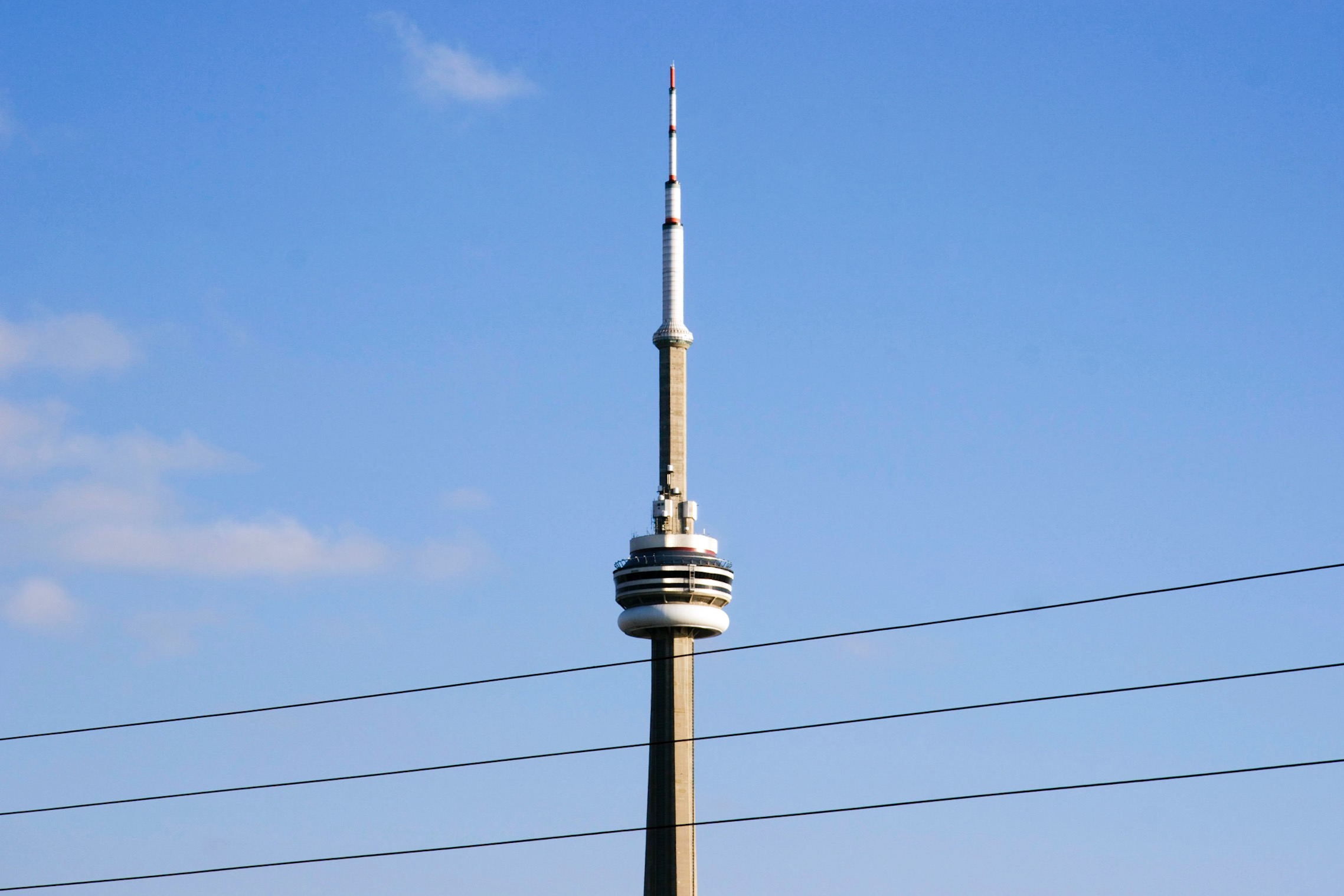 Mesa Verde, Colorado
Mesa Verde is for the hikers among you. Home to the Ancestral Puebloans; there's no shortage of things to discover here. Within the park, you'll find over 600 cliff dwellings dating back to over 1400 years ago, along with 4700 archaeological sites. To fulfil your walking needs, there are shorter hiking trails such as the 2-mile Knife Edge Trail, or alternatively the more challenging Prater Ridge Trail (7.8 miles). Whatever you do, make sure you explore the Petroglyph Point Trail. It's the only place in the park where you can view petroglyphs, so at only 2.4 miles, round-trip, this is a no brainer. If you're planning on staying in the park for a few days to make the most of your visit, you can stop by Morefield Campground; found 4 miles inside the park. You can pitch a tent, park an RV and get that grill fired up!
Key places: Spruce Tree House, Petroglyph Point Trail, Durango.
Equipment: Water, quality hiking boots, camera, sunscreen.
Fly into: Denver / Albuquerque (need a rental car).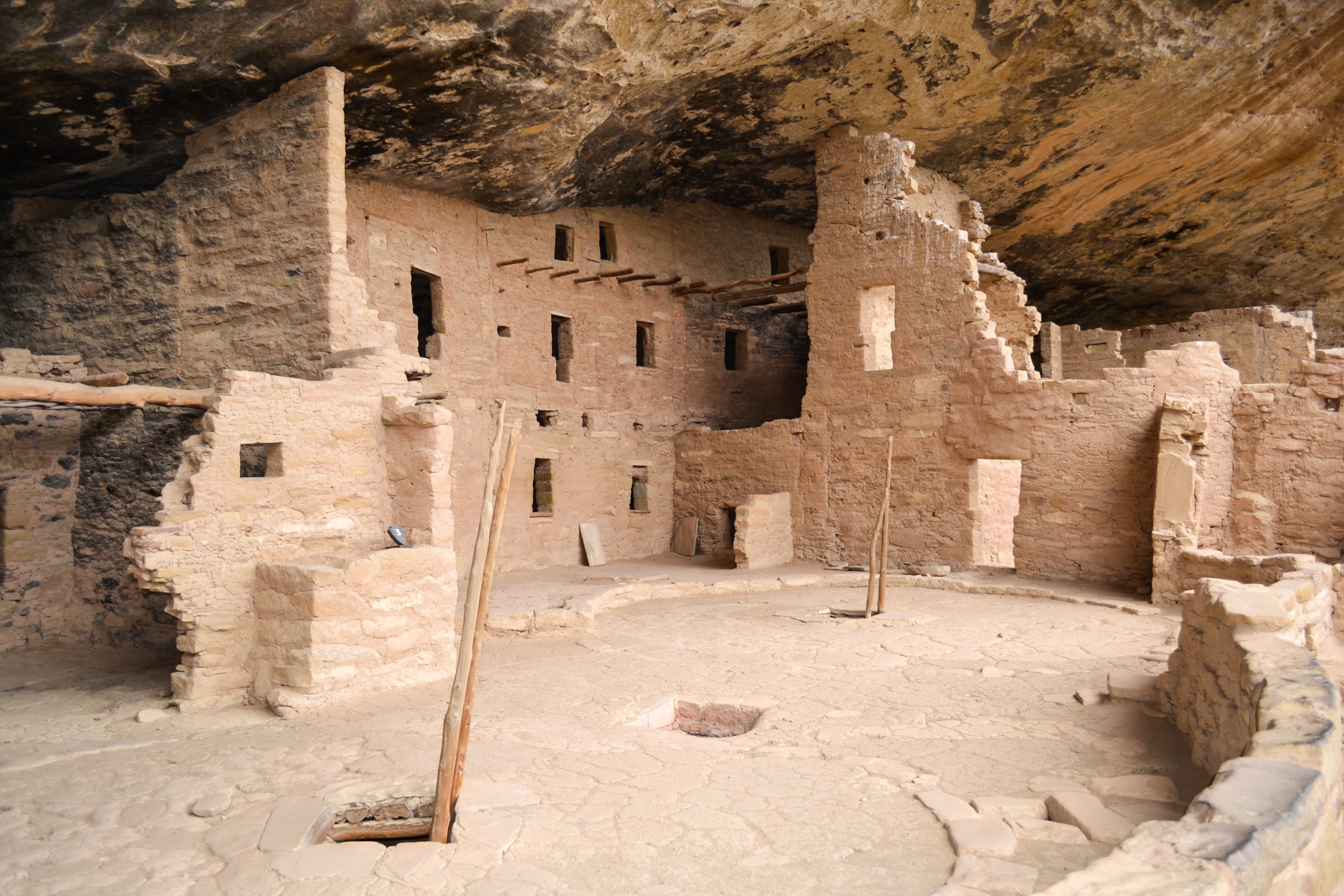 The Grand Canyon, Arizona/Utah
One can't travel all the way to Mesa Verde and not come to the Grand Canyon, or vice versa.
I really didn't know what to expect on the drive in from Colorado. Some people had told me that the Grand Canyon was not worth seeing. But I can tell you now how very, very wrong they were. This is one place you HAVE to see in your life; that's more fact than opinion.
Where should you start? Well, the park is HUGE!  If you enjoy your history, the South Rim (Arizona) is home to the Historic District, built by the Santa Fe Railroad in the early 20th Century. From here, you can take a drive east for a humble 25 miles to Desert View. Stop here, crack open a beer (subtly) and just take the time to look out over the canyon. The layered Paleozoic rocks disappearing off into the distance will have you second guessing reality. It's just like a painting.
Camping, lodging and plenty of hiking trails are at your disposal. Be careful though, climbing down into the Canyon can be pretty dangerous, but rewarding.
Finally, if you fancy taking in a 3000 foot vertical drop, head on over to Tuweep along the north-west rim of the Grand Canyon on the Arizona Strip. Let's just say, services of all kinds are non-existent. I'll let you Google it…
Key places: Grandview Point (Desert Drive), Tuweep, Moran Point.
Equipment: Plenty of water, high quality footwear, camera, sunscreen, climbing equipment.
Fly into: Flagstaff, Phoenix.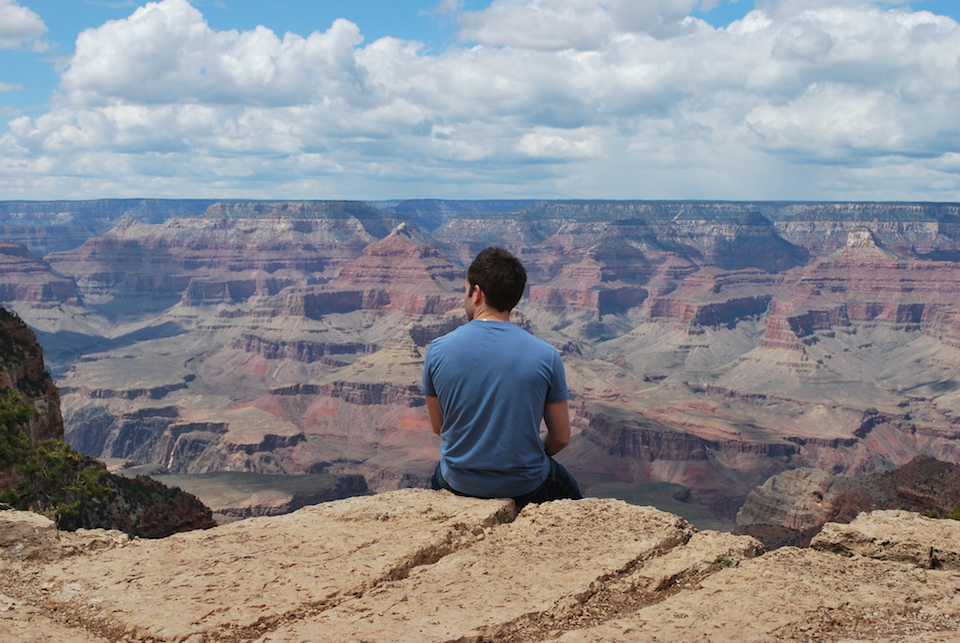 For more adventures and photography by Thomas Henderson visit his Instagram page.