Iceland is renowned amongst the outdoor lifestyle community, including our Blackleaf Ambassadors. Packed with geological features from being positioned on the Mid Atlantic Ridge, Iceland boasts magical features like volcanoes, geysers and stunning waterfalls. There's so much to exploration to do on a largely untouched land, so we've chosen our top 5 #blackleafadventures places to visit once you've landed at Keflavik.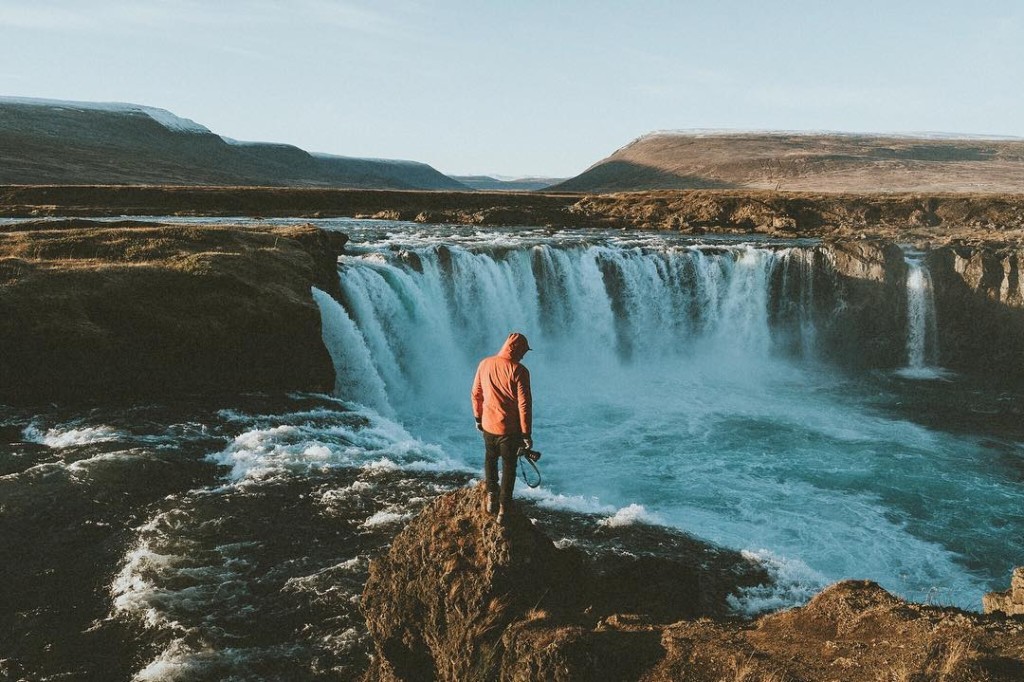 (Photo by h._b._)
Goðafoss
Goðafoss is Icelandic for waterfall of the gods, suitably named for one of the most spectacular waterfalls in Iceland. The water from the river runs through lava fields before falling 12 metres, at a stunning 30 metres width in a horseshoe shape, to weather a 100m wide canyon below the falls. The beautiful Ljosavatn lake lies 9km from Goðafoss meaning there are ideal hiking routes between the two. You can easily access Goðafoss, with it's location in the North of Iceland just off one of the country's main roads.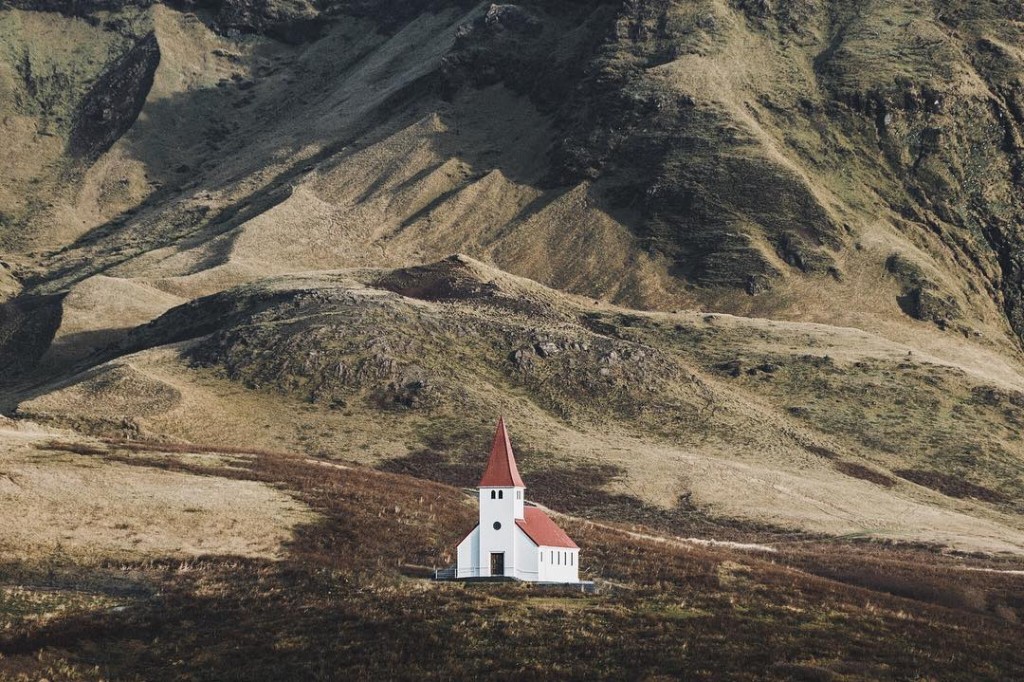 (Photo by h._b._)
Vík
Vík is the southernmost Village in Iceland, set with a stunning black beach and a famous church built in a classically Icelandic style. The black beach has been voted one of the ten most beautiful beaches in the world, and is surrounded by incredible basalt rock formations in the form of columns, making this a magical place to see the Northern Lights . With an untouched beach in a quiet area, a lack of pollution means you'll see the Northern Lights perfectly in clear weather.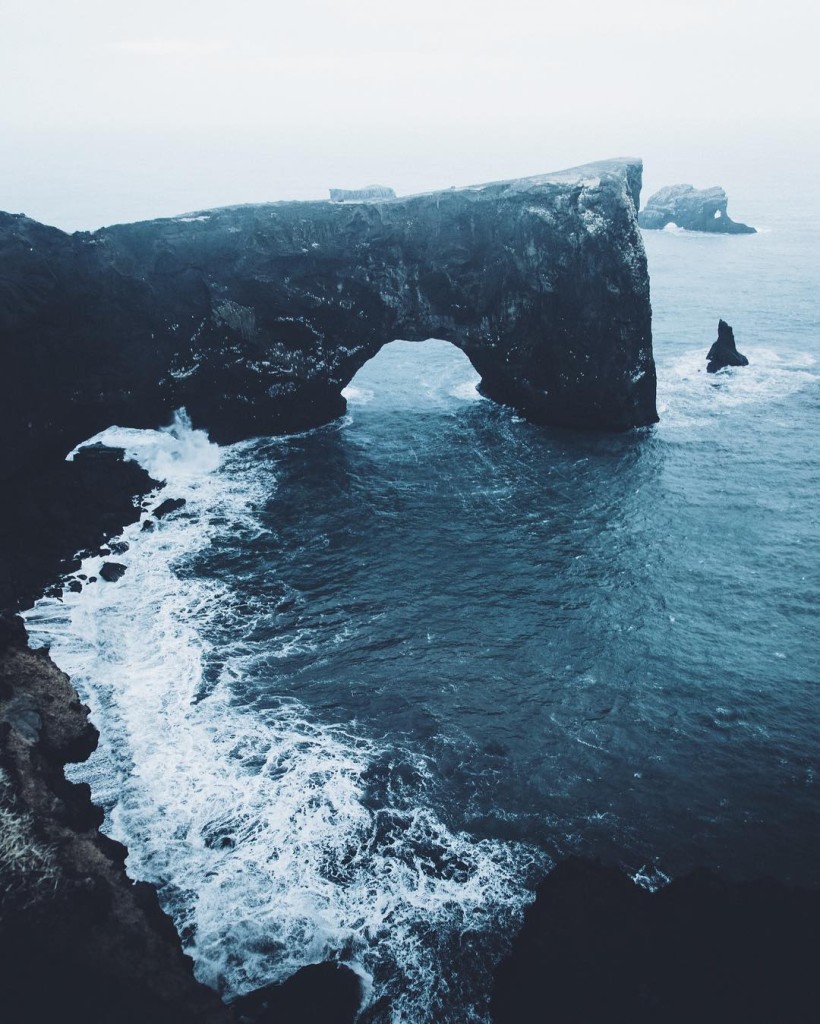 (Photo by dpc_photography_)
Dyrhólaey
Located near Vik, this peninsula showcases a beautiful arch; formally an island of volcanic origin. With views of black beaches to the south, and a large glacier to the north, this is also a great nesting spot for puffins in the summer. This means that access may be restricted at times, but creates stunning views at other times.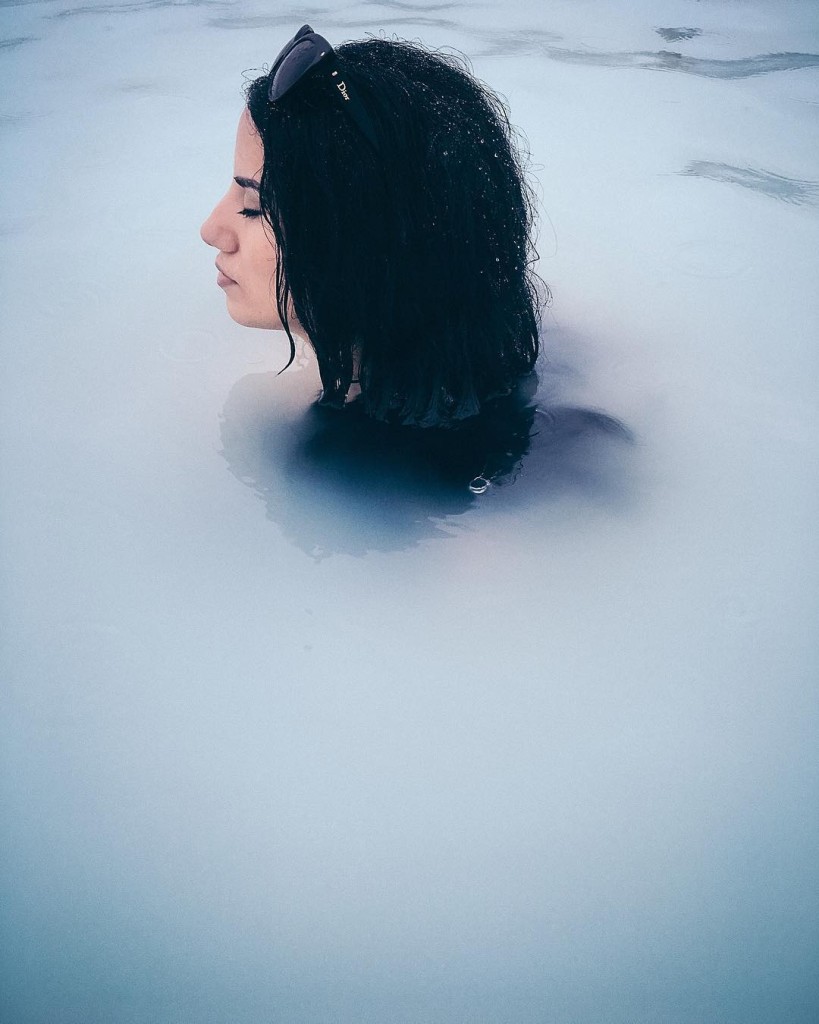 (Photo by our Brand Ambassador JC_)
Blue Lagoon
The Blue Lagoon may be one of the most famous parts of Iceland, but it is so for a reason. This geothermal spa is located in a lava field, causing it to create  39 degree silica and sulphur rich water, known for bathing in. Contrary to popular belief, the Blue Lagoon is actually man made and water cannot be recycled aside from its geothermal properties, but this is what makes such mineral rich milky-blue water.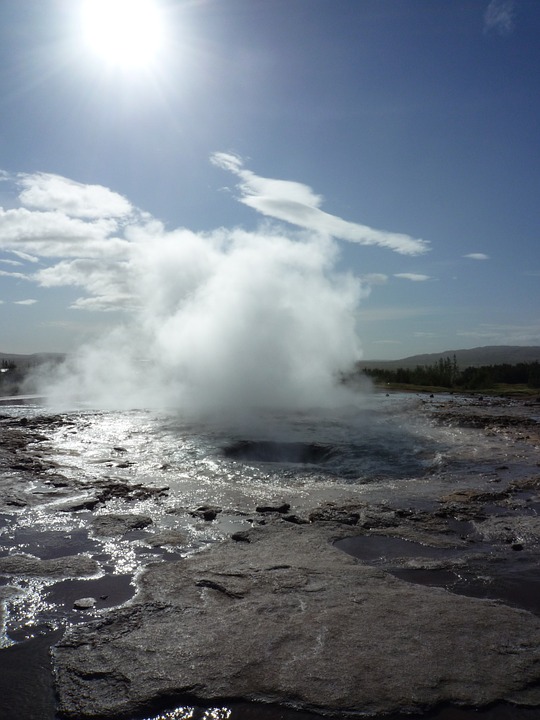 Strokkur
Another famous Icelandic spot, the Strokkur fountain geyser is located in a geothermal area east of Reykjavík. The geyser erupts every 6-10 minutes and usually reaches 15-20m high, with some eruptions reaching unto 40m high.
Many people travel to Iceland in winter when it's the best time to go on an adventure to spot the Northern Lights. With temperatures around freezing, it's important to grab a warm coat and base layers, stock up at Blackleaf.